Posted on: July 23, 2023, 12:40h. 
Last updated on: July 23, 2023, 12:41h.
The team behind a $3 billion proposed casino resort for Coney Island believes their bid best satisfies the New York Gaming Location Board's qualifying criteria that mandate that applicants demonstrate how their projects would provide an economic jumpstart in the community where it's built.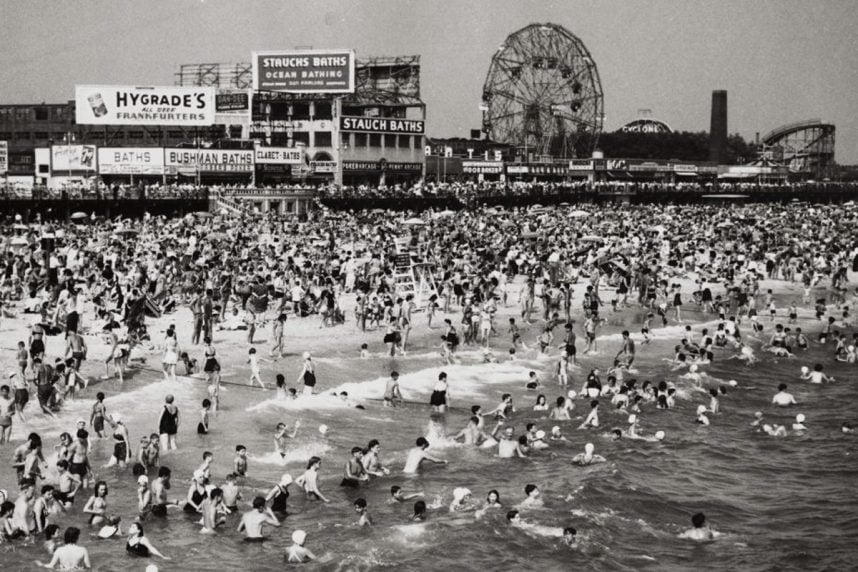 Paul Pippin, chief operating officer of Global Gaming Solutions, the gaming subsidiary of the Chickasaw Nation in Oklahoma, which owns and operates the world's largest casino — the WinStar World Casino Hotel — and Sam Gerrity, CEO of Saratoga Casino Holdings, recently sat down with Casino.org to discuss their Coney Island bid. The Chickasaw Nation and Saratoga Casino Holdings are part of a consortium with New York real estate giant Thor Equities that additionally includes Legends Hospitality.
The group wants to build a casino in the Brooklyn seaside community, but early feedback suggests some in the neighborhood don't want to bet on gambling to help turn around the region's economy. A recent public engagement report detailed opinions from more than 200 area residents. Some voiced fears about a casino possibly bringing increased crime, drug use, addiction, and higher rents along with its slot machines and table games. Pippen and Gerrity say they hear the community's concerns.
We look at this as part of the process," said Pippin. "The community feedback is super important to us. We appreciate the comments and utilize the feedback to make our application stronger."
"Community engagement and an open dialogue continue to be paramount for us," added Gerrity.
Greatest Economic Opportunity
New York has three full-scale commercial casino licenses to issue for the downstate region. But two of those concessions are expected to go to MGM Resorts' Empire City Casino in Yonkers and Genting's Resorts World New York City in Queens. Both of those properties are currently "racinos" that offer electronic video lottery gaming machines — not Las Vegas-style slots and live dealer table games.
The Coney Island pitch is one of a dozen or so expected bids for what's presumed to be a single license, though there's nothing set in stone that requires state officials to give two of the licenses to MGM and Genting. The Coney pitch comes from entities that might not have the same global name recognition as say Las Vegas Sands, Hard Rock, or Wynn Resorts, but the backers of the project believe they have an upper hand in knowing the New York market and because they're targeting a neighborhood that's in desperate need of economic revival.
We've been in the state of New York for almost 20 years," explained Gerrity. "Our strength is in our relationships that we've cultivated over that time."
New York lawmakers approved up to seven commercial casinos in 2013 but mandated a 10-year moratorium on the three downstate properties to allow the four upstate venues to open without competition. The gaming bill requires that the New York Gaming Location Facility Board emphasize bids that help revitalize the neighborhoods where they're built.
The board's grading weights are "economic activity and business development" at 70%, and "local impact siting," "workforce enhancement," and "diversity framework" each at 10%.
Gerrity and Pippin say it's hard to argue that their project doesn't best meet that criteria. The goal, the developers said, is to restore Coney Island to its glory years, but with a project that isn't seasonal but year-round.
Coney Island just made sense for us. It's one of the most iconic, historic neighborhood getaways in New York City," said Pippin. "You look at all those old photographs of people on the beach and coming from all over. We can't think of a site more important to drive year-round economic activity to that whole area and bring that back."
Pippin explained that Coney Island remains seasonal, but a casino resort would make it a year-round destination.  
"It's so seasonal currently. What we could do to turn that around, we think makes the biggest impact of any site in the application process," Pippin declared.
"We believe this entertainment district that we're proposing is the missing piece for Coney Island," Gerrity added, along with noting that the project would create thousands of "good-paying careers."
PSA Undertaking
As for the early community feedback, which includes Community Board 13 Chair Lucy Mujica Diaz raising concerns that some locals could lose their public housing subsidies if they were to take a good-paying job at the casino, Pippin and Gerrity say they will continue to get out their message that the resort would be a community partner. That could include partnering with area businesses such as restaurants and other small businesses.
We're continuing to go out to the community to understand their needs to generate community support," Pippin explained. "Community support is the most important aspect in this whole process."
"There's no other site that has the economic development opportunity that we have," he added. "And that's supposed to be the biggest driver in the RFA.
Pressed to set odds on winning a New York casino license, Pippin said the group is "humbly confident."