Posted on: April 14, 2023, 09:10h. 
Last updated on: April 14, 2023, 08:57h.
Ohio Gov. Mike DeWine (R) has called for an independent investigation into the state's lottery, with that move coming a day after Ohio Lottery Commission (OLC) Director Pat McDonald resigned.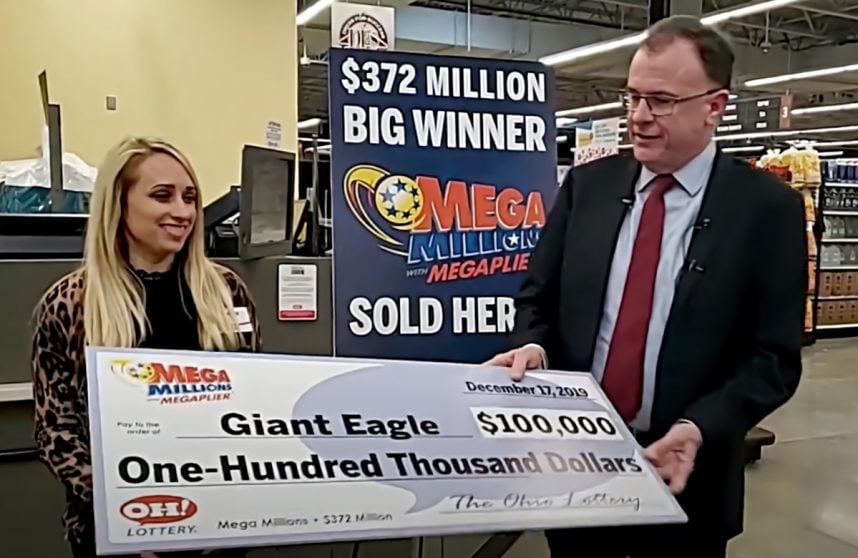 Cleveland.com reported Thursday the DeWine Administration was working to identify a firm that would conduct the review after "potential HR irregularities" were discovered.
McDonald had cited medical reasons for his sudden departure on Wednesday.
The independent investigation will determine any lottery staff involvement in any alleged irregularities," DeWine Press Secretary Dan Tierney told the news outlet.
A message to Tierney was not immediately returned on Friday, and a spokesperson for the lottery referred all questions to the governor's office.
The OLC's website now lists Michelle Gillcrist as its interim director. According to her LinkedIn bio, she has served as DeWine's regional director for Northern Ohio since January 2019.
About the Ohio Lottery
Fifty years ago, voters in Ohio approved a state lottery, and that vote established the OLC. The first game was offered in 1974, and since then, the lottery has generated more than $29 billion in revenue for the state's education programs.
In the 2022 fiscal year, it provided $1.41 billion, a record one-year amount, for the fund that helps primary, secondary, vocational, and special education. The OLC has sold $4.3 billion in tickets in each of the last two fiscal years.
While giving budget testimony before the Ohio House Finance Subcommittee on Primary and Secondary Education two months ago, McDonald said the OLC wanted to "minimize its reliance on unpredictable multistate game jackpots" associated with Powerball and Mega Millions.
As such, multistate games now only account for approximately 7% of annual sales revenue while scratch-off games and monitor games, such as KENO, account for nearly 70% of annual revenue," he said.
More than 10,000 retail establishments across the state sell lottery scratch-off and draw-game tickets.
The commission also oversees the more than 10,000 slot-like video lottery terminals (VLT) that the state's seven racetracks host. Through the first nine months of the 2023 fiscal year, the racinos have generated $1 billion in revenues, with $338.5 million of that going to the lottery.
The OLC also participates in the state's sports betting program. It administers the kiosk operations at select lottery retailers with qualifying liquor permits. Through the first two months, the kiosks have generated much revenue.
Through February, 866 retailers have had kiosks installed in their establishments. The machines have generated just $1.8 million in wagers – compared to more than $1.7 billion wagered through online apps during the same timeframe. The kiosks have generated $178,186, with the OLC's share totaling $42,190.
Lottery to Seek New Gaming System
While the OLC will need a new director, it is also getting ready to embark on revamping its central gaming system. Its current contract with Intralot has options through the 2027 fiscal year, McDonald told lawmakers in February, but that system is 14 years old. It also takes several years to bring a new system onboard.
"Therefore, the Lottery has already begun that process by working with a consultant and issuing an RFI last October for information on a new comprehensive lottery gaming system," he said. "We anticipate releasing an RFP in the second half of calendar year 2023."