Posted on: July 11, 2023, 11:49h.
Last updated on: July 11, 2023, 11:49h.
Before Donald Trump sought public office by way of the presidency, the businessman made much of his fortune in Atlantic City where he developed several casino resorts. Trump hasn't owned a casino since 2014, but a new book released this week claims to shed light on what it was like to work with the billionaire back in the 1980s and '90s.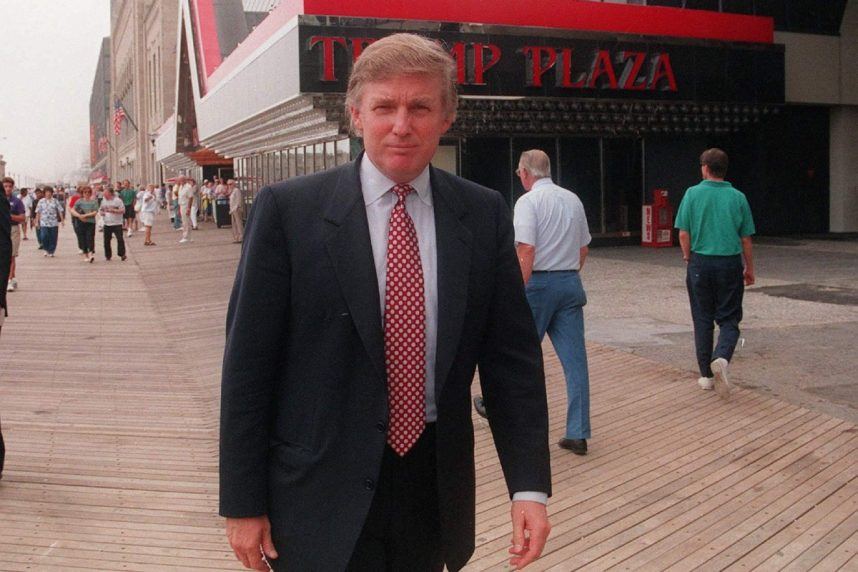 In his new biography called, "The Life We Chose, William 'Big Billy' D'Elia and The Last Secrets of America's Most Powerful Mafia Family," former mob boss Billy D'Elia recounts stories dealing with the controversial real estate tycoon who opened Trump Plaza, Trump Castle/Trump Marina, and Trump Taj Mahal in Atlantic City.
D'Elia led the Bufalino crime family after assuming control of the organization in 1994 following Russell Bufalino's death.
D'Elia later served five years in prison for money laundering and tampering with a witness. Since his release in 2013, he's enjoyed a quiet retirement after leading the Northeastern Pennsylvania crime family, whose members have been found guilty of racketeering, counterfeiting, illegal gambling, and murder.
D'Elia's prison time was shortened after he agreed to testify before a grand jury in Pennsylvania. The grand jury eventually indicted Mount Airy Casino Resort owner Louis DeNaples on perjury charges for lying to the Pennsylvania Gaming Control Board while he was seeking his casino license.
Trump Alleged Mob Ties
D'Elia told his biographer that the Bufalino crime family did business with Donald Trump when he was a casino magnate. The former mobster detailed one story involving two local businessmen in Atlantic City, brothers Ken and Barry Shapiro, agreeing to sell a parcel of land near Trump's Trump Plaza to Trump for $8 million.
D'Elia alleged that when Trump showed up, he told the Shapiros he only had $7 million for the transaction.
Trump said he couldn't give the eight million, that he only had seven," D'Elia told Fox News during an interview promoting his book. "We're at this meeting with Trump and Barry said, 'Let's flip a coin for the other million.' Trump said fine, so they flipped a coin and Trump won."
Barry Shapiro corroborated the account to Fox News. Shapiro said Trump paid the $7 million over a 15-year loan.
Trump campaign spokesperson Steven Cheung disputed the tale, saying the former president won't be issuing a response for "a book that belongs in the bargain bin of the fiction section."
D'Elia said he has no respect for Trump because he doesn't keep his word.
"He's just like he is on television. Arrogant," D'Elia concluded.
Bad Company
Trump generated some headlines in January after he posed for a photograph at his Trump International Golf Club in West Palm Beach with former Philadelphia mob boss Joey Merlino. Merlino spent more than a decade in prison during several stints behind bars for interstate theft and conspiracy, racketeering, and illegal gambling.
A Trump spokesperson said the president was unaware of who Merlino was and had simply agreed to a photo request. Merlino and Trump are both giving a thumbs-up gesture in the photograph.
Merlino has been banned from entering all Atlantic City casinos since he was placed on New Jersey's casino blacklist in 1984. He's also banned from all casinos in Pennsylvania.