Posted on: September 1, 2023, 04:31h. 
Last updated on: September 1, 2023, 04:31h.
DraftKings' Reignmakers, a fantasy sports game focused on non-fungible tokens (NFTs) rooted in blockchain technology, has the potential to positively impact the company's profits. With its unique approach to gaming, DraftKings could see increases in both its top and bottom lines thanks to this innovative endeavor.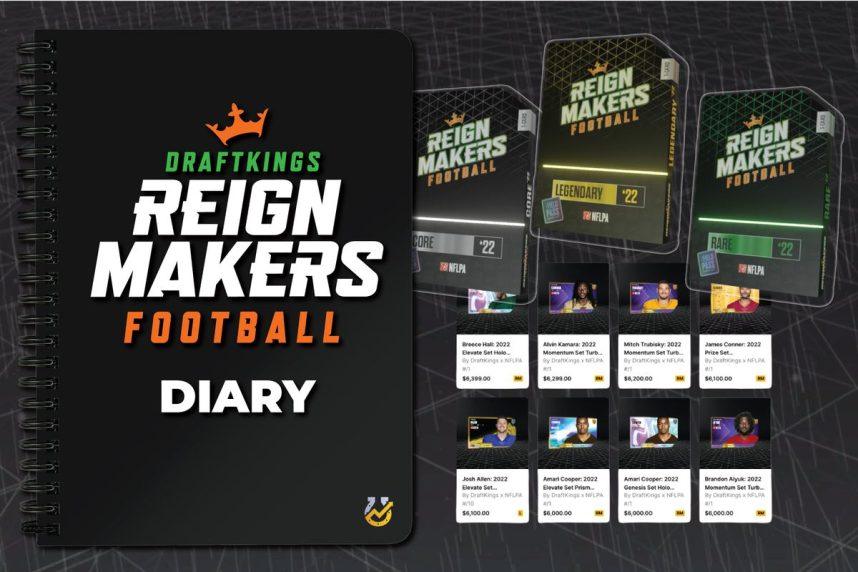 In an effort to democratize access to NFTs, DraftKings Marketplace was introduced over two years ago. With the release of Reignmakers, users can collect gamified NFT cards through auctions, pack drops, and secondary market transactions. These cards can be used in fantasy contests for NFL, PGA Tour, and UFC events throughout the respective seasons.
Each player card represents an athlete and earns points based on the athlete's performance in a given event or game. DraftKings offers a variety of fantasy contests in the Reignmakers lobby that cater to participants with both large and small player card collections.
Operating on the Polygon blockchain, Reignmakers has already proven to be a profitable venture for DraftKings. In its first year, the game generated $52 million in sales, accounting for 2% of the company's total revenue. Analysts project that over the next four quarters, revenue from the NFT-based fantasy game will exceed $70 million, contributing to more than 3% of DraftKings' total revenue and as much as 5% of the company's profits.
DraftKings Reignmakers Capitalizes on Market Demand
NFTs are unique digital assets stored on the blockchain, and Reignmakers allows DraftKings to leverage its extensive database of daily fantasy sports (DFS) clients who are also interested in sports card collecting and cryptocurrency. This strategic move positions DraftKings to succeed in the next generation of fantasy sports.
Reignmakers' success highlights the advantages of incorporating blockchain elements into gaming, which appeals to a wider audience and optimizes economic factors such as marketplace fees, according to VanEck.
Sigel and Wood from VanEck also note that DraftKings' decision to focus on fantasy sports for Reignmakers allowed the company to save on intellectual property costs compared to creating a new game. This cost-saving approach contributes to the potential profitability of the venture.
Marketplace and Reignmakers Underrated
While much attention is given to DraftKings' online sports betting and iGaming ventures, the NFT marketplace and Reignmakers should not be overlooked. According to VanEck, Reignmakers ranked sixth in terms of NFT sales over a 30-day period, and DraftKings Marketplace topped the list in terms of NFT fees generated.
With DraftKings earning a 10% fee on all secondary transactions, it is estimated that Reignmakers' revenue could contribute over 3% to the company's total revenue. Furthermore, it is believed that the profits from the Reignmakers business line could boost DraftKings' earnings per share by approximately $0.15, representing 5% of the company's 2022 EPS of -$3.16.