Posted on: April 14, 2023, 08:50h. 
Last updated on: April 14, 2023, 08:50h.
Online sports betting recently debuted in Massachusetts. Not surprisingly, DraftKings (NASDAQ: DKNG) is aiming for the top market share in its home state.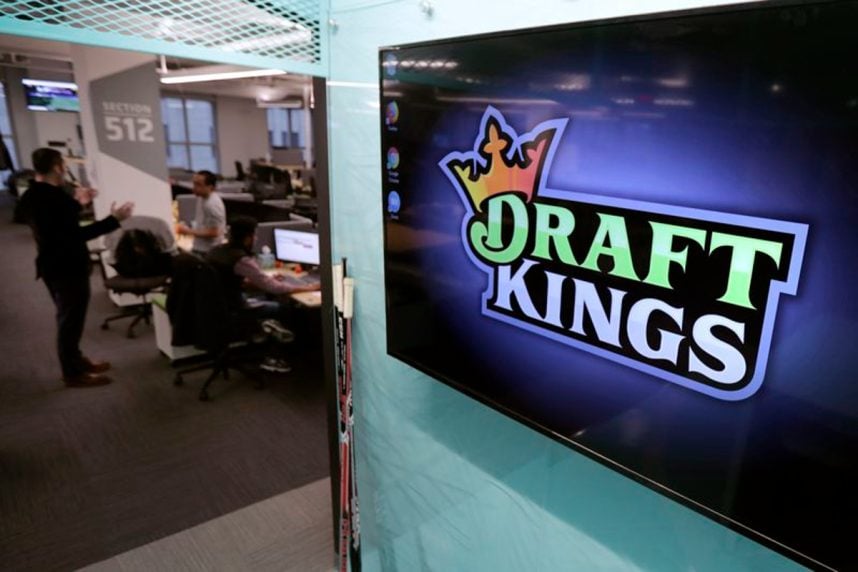 Founded 11 years ago in Boston, DraftKings is the largest publicly traded gaming company based in New England and the only one that calls Massachusetts home. Whether there's a material home field advantage for the operator in its home state remains to be seen, but internet search data indicate locals are perusing DraftKings more than rival FanDuel.
We see some soft signs that things *could* be different in Massachusetts, DraftKings' home state," according to Eilers & Krejcik Gaming (EKG). "Google search interest for DraftKings was significantly higher than FanDuel throughout the first month of Massachusetts sports betting."
The "different" the research firm is referencing is the point that in nearly every state in which it offers online sports wagering, FanDuel is the market share king. FanDuel controls more of the US mobile sports betting market than rivals DraftKings and BetMGM combined.
DraftKings Spending Big in Massachusetts
While DraftKings is focusing on costs and profitability — moves that paved the way for a first-quarter rebound in the stock — it's spending mightily to attract new customers in its home state.
EKG said current DraftKings bonuses in the largest New England state are as high $1,250 or five times what FanDuel is offering new clients.
"That's no surprise. We expect DraftKings to go hard after the number one spot in its home state," added the research firm.
DraftKings employs more than 2,000 people in Boston though that number could drift lower following a February announcement in which the company said it is trimming its headcount by as much as 3.5%. The company's second-largest US office will be located in Las Vegas where it currently doesn't book bets.
Home Field Advantage Doesn't Always Materialize
Other Massachusetts sportsbook operators may have home field advantages, too. Penn Entertainment's Barstool Sportsbook was born out of the operator's relationship and subsequent acquisition of Barstool Sports, which like DraftKings, was started in Boston.
Likewise Wynn Resorts runs Encore Boston Harbor and its WynnBET unit is operational in Massachusetts. So is BetMGM, which is half-owned by MGM Resorts International — the operator of MGM Springfield.
Casino operators with digital units are realizing benefits from those businesses, including luring active players to land-based casinos. Additionally, it's possible that BetMGM and WynnBET can leverage ties to brick-and-mortar gaming venues in Massachusetts for increased online client rolls.
However, there are no direct correlations between operating casinos and online sports betting market share. FanDuel and DraftKings are tops in this segment and neither runs a land-based gaming venue.