Posted on: August 7, 2023, 03:33h. 
Last updated on: August 7, 2023, 03:33h.
Sports bettors understand the importance of making rational decisions when placing bets. However, some individuals, like Canadian rapper Drake, let their emotions get the best of them. Drake recently suffered a substantial financial loss after betting on the Jake Paul vs. Nate Díaz boxing match.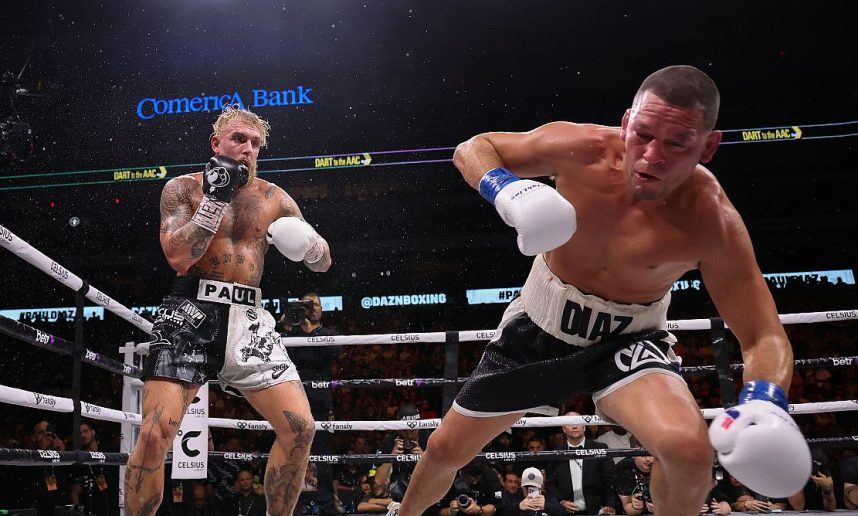 Drake reportedly lost $250,000 due to Díaz's defeat at the hands of YouTuber Jake Paul. Despite being a successful UFC fighter, Díaz couldn't secure a win in his debut boxing match.
Prior to the fight, Drake publicly showed his support for Díaz by publishing his betting ticket from Stake.com. The ticket revealed Drake's loyalty to the Díaz brothers, stating that he would never bet against them, even if the odds were in favor of their opponent.
Unfortunate Outcome
Before the Paul-Díaz fight, Paul retaliated against Drake's support by posting a violent image on Instagram. The image depicted Paul holding the decapitated head of Díaz. Paul confidently claimed that Drake would "lose his money" and encouraged his followers to watch the fight through the provided PPV link. Unfortunately for Drake, Paul's prediction turned out to be accurate.
Despite Drake's previous admiration for the Paul brothers' boxing careers, Díaz's victory would have resulted in a significant return on investment. Before the match, Díaz was the underdog with +340 odds, while Paul was the favorite with -440 odds, according to sportsbooks.
Drake has Nate Diaz beating Jake Paul tomorrow pic.twitter.com/lM1VwH3D3A

— Drake Fan Page (@DrakeDirect_) August 5, 2023
The fight between Díaz and Paul lasted the full distance and ultimately required the judges' decision. A crucial knockdown by Paul in the fifth round played a significant role in securing his victory. The judges scored the match 97-92, 98-91, and 98-91 in Paul's favor.
Drake is no stranger to financial losses when it comes to betting on combat sports. He previously lost significant amounts of money on Jorge Masvidal's match against Colby Covington and Justin Gaethje's championship fight against Charles Oliveira.
In addition to boxing and MMA, Drake has a history of placing high-stakes bets on other sports, including the NFL.
While Paul has achieved success in boxing, there have been controversies surrounding the legitimacy of his fights. MMA fighter Dillon Danis has been vocal about allegations of match-fixing involving Paul.
Post-Fight Chaos
After Paul's victory over Díaz, the post-fight celebration took a violent turn when a group of spectators engaged in brawls. The chaotic scene involved fistfights, torn shirts, and approximately a dozen people involved in the altercations. The lack of security presence further escalated the situation.
One particularly shocking moment was captured on video, showing an individual knocking another to the ground and striking them on the back of the head against the floor. Additionally, a two-on-one fight broke out near a stanchion, with one man attempting to kick the others involved.