Commercial Casinos in North Carolina Halted Following Lack of Support from State Lawmakers
Posted on: September 8, 2023, 08:15h |
Last updated on: September 8, 2023, 08:15h
Plans for commercial casinos in North Carolina have been shelved after House Speaker Tim Moore announced that there was insufficient support from Republican lawmakers to pursue the gaming expansion. Previously, Senate President Pro Tempore Phil Berger had indicated his desire to legalize commercial casinos in order to prevent money from flowing to neighboring states, such as Virginia, which is set to open multiple casinos near the North Carolina border.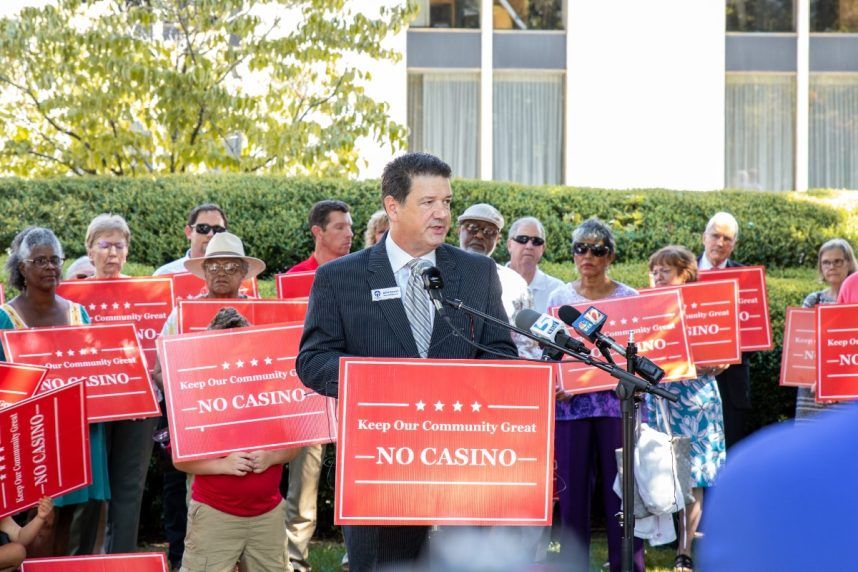 The proposed locations for the commercial casinos included two border counties and one near Rocky Mount, just off Interstate 95. However, despite the potential economic benefits and the aim of providing a legal option for North Carolinians who already gamble in neighboring states or illegally online, House Republicans did not show enough support for the gaming expansion. This lack of backing means the gaming issue is effectively dead for 2023.
While the possibility of a standalone gaming bill being considered next year remains, local officials and residents in the targeted casino areas expressed their opposition to the plans during pickets outside the state Legislative Building in Raleigh. The controversy and lack of support ultimately led to the decision to halt the casino expansion.