Posted on: September 19, 2023, 02:53h.
Last updated on: September 19, 2023, 02:53h.
A routine traffic stop near Las Vegas Boulevard has led to the apprehension of an escaped inmate, adding an unexpected twist to the local news in the sports betting capital of America.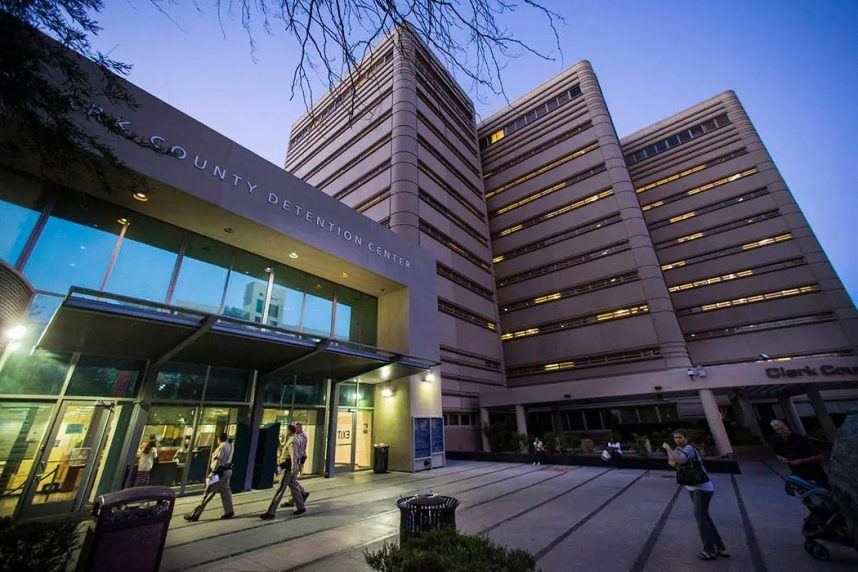 A vigilant officer from the Las Vegas Metropolitan Police Department (LVMPD) noticed a vehicle without license plates near the busy intersection of Las Vegas Boulevard and Four Seasons Drive.
Upon activating his siren and lights, the officer successfully stopped the driver within 30 seconds.
In a surprising turn of events, the driver immediately threw his keys out of the door, prompting the officer to order everyone out of the vehicle and verify their identities.
Fake Name, Social Security Number
The passenger, identified as Ronnie Blanch, initially provided the officer with false information, including a fake name, birthday, and Social Security number. He also failed to produce any form of identification.
However, during transportation to the Clark County Detention Center for booking the next day, Blanch decided to reveal his true identity.
Upon checking the department's records, the officer discovered that Blanch had escaped from an unnamed transitional correctional facility for sober housing on September 4.
According to reliable sources, Blanch will face charges for his escape, as confirmed by the local Las Vegas TV station KLAS.
Prior to his time at the transitional facility, Blanch had been serving a sentence at the High Desert State Prison in Indian Springs, Nevada. His convictions include drug and forgery offenses, as well as being categorized as a habitual offender, as reported by KLAS.
In January, Blanch's parole was revoked by the Nevada Parole Board after a hearing. His next opportunity for parole is scheduled for February, although the recent escape may affect this request.
Blanch is currently being held in custody at the Clark County Detention Center.
It remains unclear whether the driver or other passengers in the vehicle will also face charges. State law necessitates the presence of license plates on both the front and back of a vehicle.
Earlier Escape
In a separate incident, Porfirio Duarte-Herrera, a convicted murderer sentenced to life, escaped from the Southern Desert Correctional Center in Indian Springs, Nevada, in September of last year.
Duarte-Herrera had been serving a life term for his involvement in a deadly bombing at the Luxor in Las Vegas back in 2007.
Following his escape, LVMPD officers apprehended Duarte-Herrera five days later at a Las Vegas bus station. He was attempting to board a bus bound for Mexico when a vigilant station worker recognized the escapee and alerted the authorities.
According to insights provided by KLAS, it seems that Duarte-Herrera left behind a makeshift dummy in his prison cell in an attempt to deceive the guards.
He now faces a life sentence without the possibility of parole.