Breaking News: Penn Entertainment Strikes $1.5 Billion ESPN Bet Deal
Last Updated: September 6, 2023, 05:59h
In a groundbreaking announcement, Penn Entertainment (NASDAQ: PENN) revealed a momentous deal to license the ESPN Bet for an astounding $1.5 billion over the next decade. This move marks a significant shift as the company bids farewell to its previous partnership with Barstool Sports, which was acquired for a mere $1.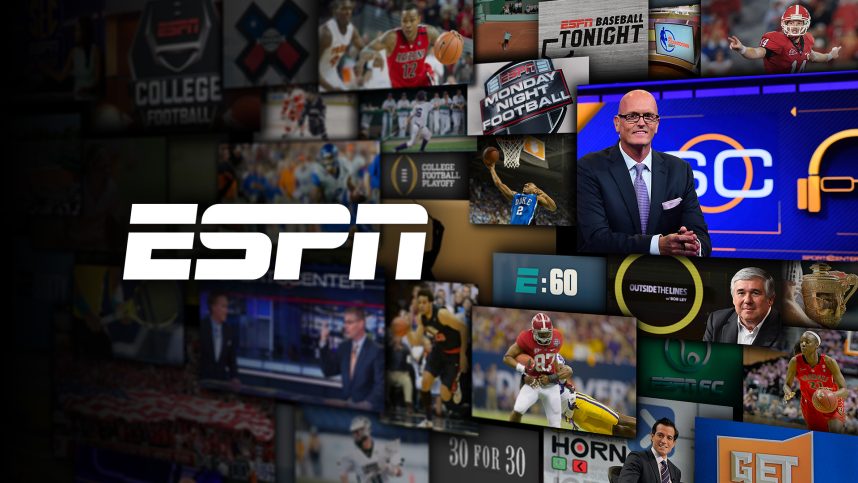 While this partnership between Penn and ESPN is regarded as a potential game-changer, analysts express skepticism regarding ESPN Bet's ability to compete against the dominant market share held by Flutter Entertainment's (OTC: PDYPY) FanDuel and DraftKings (NASDAQ: DKNG), who collectively command a staggering 75% of the sports betting market. Analyst Andrew Kim from ARK Investment Management highlights that as of June, FanDuel and DraftKings shared around two-thirds of the domestic online sports wagering market, while Penn's Barstool Sports only accounted for a mere 4%.
"If PENN could not win market share with Barstool, how will it fare with ESPN, a legacy media property battling a multi-year decline in market share?," questioned Kim. "The number of ESPN cable subscribers has declined 3% annually, from a peak of 100 million in 2010, to 71 million today."
It is worth noting that ARK, a major institutional holder of DraftKings stock, did not explicitly endorse any shares in its analysis.
Challenges Await ESPN Bet
While the ESPN brand carries great influence among sports enthusiasts and benefits from the vast resources of its parent company Walt Disney (NYSE: DIS), it remains uncertain whether these advantages will directly translate into attracting sports wagering clients. A recent survey conducted by investment bank Jefferies reveals that while many sports bettors may maintain multiple betting accounts, a significant percentage are loyal to the books they have used consistently in the past. This indicates a favorable outlook for industry leaders such as DraftKings and FanDuel, potentially presenting challenges for smaller competitors.
"Respondents continued to demonstrate loyalty, with 89% indicating they are likely/very likely to continue betting with their current accounts," explained Jefferies. "Notably, 33% plan to maintain only one sportsbook account, while 39% intend to have two accounts, and those intending to keep three accounts grew to 20%."
Kim points out that there are opportunities for Penn to benefit from its relationship with ESPN.
"Operated by PENN, ESPN Bet should benefit from exclusive promotions by ESPN, including programming, content, and talent," emphasized Kim.
ESPN Streaming Ambitions and Potential Impact on Betting Strategy
Penn's collaboration with ESPN comes at an opportune time as the latter grapples with subscriber attrition due to the shift away from traditional television ("cord cutting"). However, Disney's recent announcement of price hikes across all its streaming services, including ESPN+, raises questions about the potential consequences of this decision in an era of increasing consumer cost-consciousness.
"As it adapts to streaming, how will ESPN protect its content library and sports franchise from big tech?," queries Kim. "How will it leverage its distribution and scale to market ESPN Bet/PENN and compete against other sportsbook operators? Although no company has yet penetrated the DraftKings-FanDuel duopoly, could ESPN Bet be the first? We would be surprised."