eSports is growing in popularity and in cache and as a result some of the biggest names in the music, sports and acting business are looking to invest and associate their names with these growing entities.
Drake for starters has become a part owner of the 100 Thieves esports franchise which was founded by famous Call of Duty wiz Matt Haag.
It's smart business for the rap icon as he gets his name associated with an industry that his core fans are heavily invested in. But it's also an act of passion as he's a well-known lover of gaming. Last March for example he and eSports star Tyler Blevins did a live stream on twitch which set a viewership record hitting over 628,000 fans watching at once.
100 Thieves is a two-year old company, but clearly Haag sees the potential for explosive growth saying, "with Drake and Scooter's support, we're going to build a lasting brand on the back of the content and merch that our fans have come to love, aggressively expand into more games, scale our apparel business, and build a world-class management team."
Drake wasn't done there as he's also an investor in the Player's Lounge.
Michael Jordan has taken an active role in aXiomatic, who own the Team Liquid franchise. It was part of a $26 million round of funding that was recently announced. Liquid won the Dota 2 championship at The International in 2017, winning $11 million in the process. Their major backer is Ted Leonsis who happens to own the Washington Capitals and the Washington Wizards.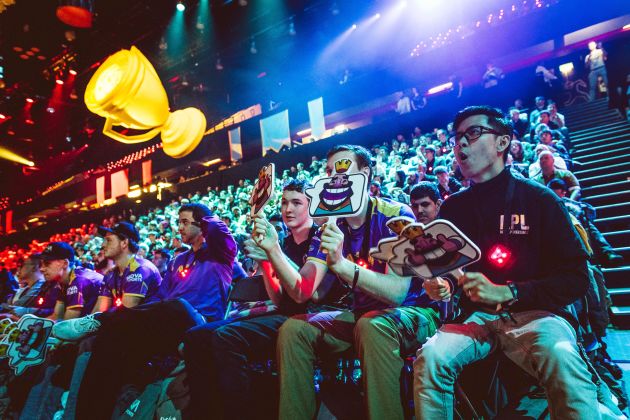 It's not only the franchises acquiring new money. Unikrn is looking to position itself as a go-to source for eSports betting as well as news media. Mark Cuban, owner of the Dallas Mavericks has been a long-time investor and more recently Ashton Kutcher and Guy Oseary, who is the manager for both Madonna and U2 have jumped on board.
Then there is the case of Vision eSports which is a management and investment fund dedicated solely to the sport. They recently announced a $38 million round of funding that includes NBA superstar Kevin Durant, soccer's most famous name, David Beckham as well as professional sports teams like the New York Yankees and the St Louis Cardinals.
Stratton Sclavos, the managing general partner had a great take in describing these high profile contributors saying, "Our investors are some of the smartest and most accomplished names in sports and media and they share our passion, committing not only capital but also their organisational resources and relationships in our quest to change the professional sports landscape."
With esports soon set to pass the $1 billion size as a global industry these celebrity investors are showing that they are ready to put their money into it, because they see it is in the early growth phase. The snowball phase where this hits the multi-billion dollar levels fueled by rabid fans, a well-established betting industry and exposure on mainstream media is closer than you might think.