Posted on: May 11, 2023, 12:44h. 
Last updated on: May 11, 2023, 01:50h.
A former Wynn Resorts executive sentenced to prison for fraud and bribery conspiracy in the so-called Varsity Blues scandal has seen his conviction overturned by a federal appeals court.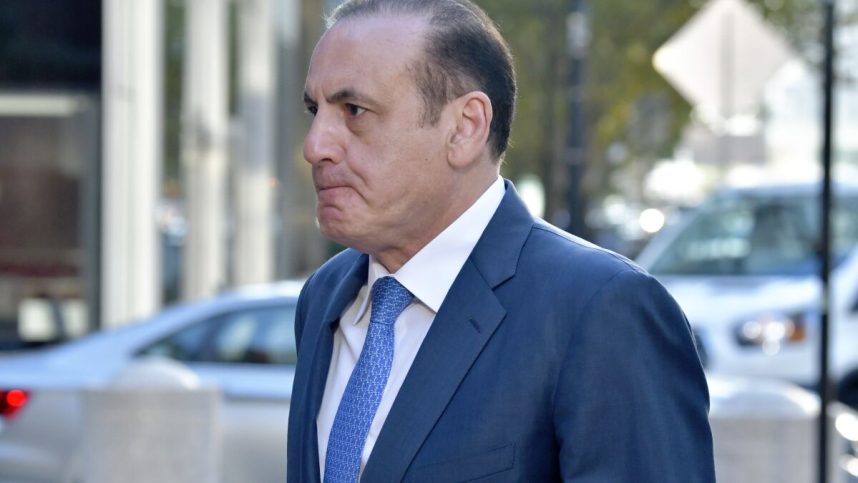 Gamal Aziz, also known as Gamal Abdelaziz, was given a 13-month sentence in February 2022. That was after a jury in Boston found him guilty of paying $300K to corrupt admissions consultant William Singer to get his unqualified daughter into USC as a basketball recruit.
His was the second-longest sentence handed out to the 33 parents charged in the sprawling fraud case and only one of two to go to trial. The defendant in the other, private equity executive John Wilson, also saw his conviction quashed on Wednesday.
Both men were permitted to remain free pending the outcome of their appeal, according to court documents.
Other wealthy parents who pleaded guilty in the case received sentences ranging from home confinement to nine months in prison. "Full House" actor Lori Loughlin served two months. "Desperate Housewives" star Felicity Huffman served 11 days.
Bribing Coaches
Singer was sentenced to three and a half years in prison in January after cooperating with the US government and testifying against Aziz and Wilson. He admitted to falsifying athletics credentials and bribing coaches and administrators to nominate the children of wealthy parents as athletes.
Lawyers for the defendants argued that their clients were Singer's victims and were unaware their "donations" to the universities would be used for bribing coaches.
In setting aside the convictions, Circuit Judge Sandra Lynch wrote that the trial judge had mistakenly instructed jurors that college admissions constituted "property" that could be "stolen."
She also said the prosecution had failed to prove the defendants had agreed to join Singer's wider conspiracy. This created a "significant risk" the two men had been convicted based on conduct other than their own, the Associated Press reported.
"Mr. Abdelaziz has maintained his absolute innocence from day one and is enormously grateful that the appeals court has reversed his unfair conviction," said his lawyer, Brian Kelly, in a statement.
Undesirable Conduct
Lynch emphasized that the court was not condoning the parents' behavior in overturning the convictions.
Nothing in this opinion should be taken as approval of the defendants' conduct in seeking college admission for their children," she wrote. "We do not say the defendants' conduct is at all desirable."
Egyptian-born Aziz was a senior executive at Caesars Palace in the 1990s, joining Wynn Resorts to help launch the Bellagio in 1998.
In 2001, he became president and COO of the MGM Grand and later president and COO of MGM Resorts International. In 2013, he was appointed CEO of Wynn Resorts Development and then head of the Wynn Macau before leaving the casino business for other ventures in 2016.