Posted on: August 2, 2023, 12:55h. 
Last updated on: August 1, 2023, 10:39h.
Marina Bay Sands in Singapore forms a partnership with Formula One (F1) Team Scuderia Ferrari for a multiyear agreement. This collaboration will encompass various events and promotions leading up to the Singapore Grand Prix in September.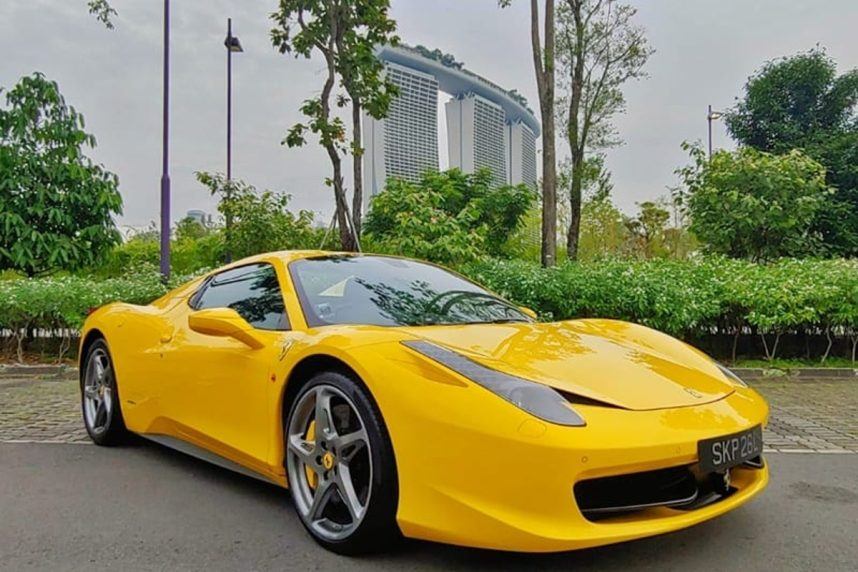 Marina Bay Sands, renowned as a benchmark in the integrated resort industry worldwide, is under the ownership and operation of Las Vegas Sands. Although the casino giant will not benefit from the inaugural Las Vegas Grand Prix in November, as they no longer hold any casino assets in Nevada, the partnership with Ferrari opens doors for the company to establish a presence in the global sports arena.
F1 continues to gain worldwide popularity, with the 2019 Netflix documentary series, "Formula 1: Drive to Survive," playing a significant role in driving interest. While NASCAR remains dominant in the field of motorsports in the United States, F1 has long reigned supreme in other parts of the world.
Last year, F1 witnessed a surge in attendance, with 5.7 million fans, representing a 36% increase from 2019. Additionally, F1 recently secured more profitable broadcast deals with ESPN and Fox Sports.
Iconic Hotel to Be Iconic Ferrari Red
Marina Bay Sands, one of the two integrated resorts in Singapore alongside Resorts World Sentosa, intends to host a series of Team Scuderia Ferrari events in September. This partnership aligns Sands with "The Prancing Horse" team and its drivers, Charles Leclerc and Carlos Sainz Jr.
Headquartered in Modena, Italy, Scuderia Ferrari holds the distinction of being the oldest and most successful team in the history of Formula One. The multiyear agreement between Sands and Ferrari will feature a range of Ferrari-themed activities, events, and promotions at the casino complex during the Singapore Grand Prix race week, taking place officially from September 11-18.
A replica of the Ferrari SF90 racecar will also be on display at the resort throughout race week.
Marina Bay Sands Chief Operating Officer Paul Town expressed delight about the brand partnership with Scuderia Ferrari, highlighting the team's status as the most successful F1 team in history. Town also conveyed excitement about offering visitors thrilling activations that immerse them in the remarkable partnership during the upcoming night race in Singapore.
The most notable aspect of this marketing pact will be the iconic Marina Bay Sands hotel towers, which will be illuminated in Ferrari red during race week, captivating the entire city-state with their vibrant display.
Paul Gandolfi, head of partnerships for Team Ferrari, believes that the collaboration with Marina Bay Sands is a natural fit as both brands are driven by luxury, ambition, and the pursuit of quality and excellence.
Night Race
The 2023 F1 World Championship features a total of 23 races, with only four of them being conducted under the illumination of lights. Singapore and Las Vegas are among the cities hosting night races, which are known for their lively atmosphere after the sun sets.
The Singapore Grand Prix is renowned for being one of the more physically demanding F1 circuits due to its bumpy streets and 19-turn configuration. Covering a little over three miles, the Singapore Grand Prix consists of 63 laps, making for a total distance of approximately 192 miles. Sergio Perez and Team Red Bull are the defending champions.
Retired driver Sebastian Vettel holds the record for the most victories at the Singapore Grand Prix, having won the race five times during his tenure with Ferrari and Red Bull-Renault.