Posted on: September 14, 2023, 08:30h. 
Last updated on: September 14, 2023, 08:31h.
Jimmy Fallon, Jimmy Kimmel, and Stephen Colbert to host a live fundraiser show at Park MGM on the Las Vegas Strip on September 23. This event is an extension of their Spotify podcast series started in August and will involve discussions on the ongoing Hollywood strikes, with a touch of friendly banter.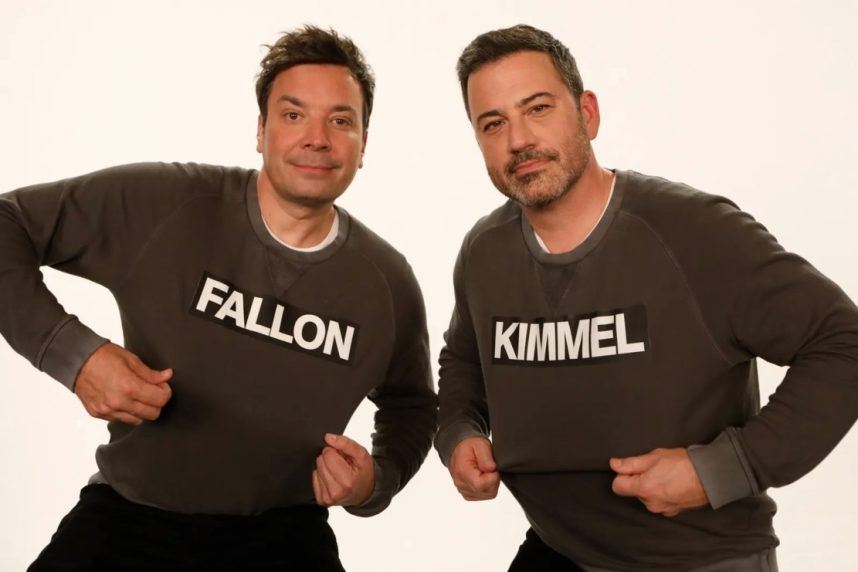 John Oliver and Seth Meyers, who co-host "Strike Force Five" with the three hosts, will not be performing in this Dolby Live show, resulting in a revised name "Strike Force Three."
In a humorous statement, Oliver mentioned, "I'm not allowed back in Vegas until I'm cleared of all charges." Meyers clarified, "I WILL be in Vegas but unable to attend as I gotta play my slots."
The proceeds from this live show will benefit the late-night staffs of the hosts, who have been unemployed since the Writers Guild of America initiated the strike on May 2. The Screen Actors Guild and American Federation of Television and Radio Artists have also voted in favor of the strike. Before the strike, Fallon, Kimmel, and Colbert were competitors, but now they are colleagues who share stories about their vacations. The two Jimmys even went on vacation together during the summer.
One topic that hasn't been addressed yet on "Strike Force Five" is the recent Rolling Stone exposé, which accuses Fallon of creating a toxic work environment on "The Tonight Show." However, the first four out of the promised twelve episodes were recorded before these allegations came to light. Newsweek addressed this controversy with the headline "Jimmy Fallon is Getting Canceled." (Fallon reportedly addressed the allegations during a Zoom meeting with his staff earlier this month, expressing remorse.)
"Strike Force Three" will take place at 8 p.m. on Saturday, September 23. Tickets will go on sale at 10 a.m. on Friday, September 15, through Ticketmaster.