August 31, 2023: Fanatics Gains Regulatory Approval for PointsBet US Acquisition in Seven States
Last updated: August 31, 2023, 05:04h.
Fanatics has received regulatory approval to proceed with its $225 million acquisition of PointsBet US in seven states, including Colorado, Iowa, Kansas, Maryland, New Jersey, Pennsylvania, Virginia, and West Virginia. The mobile sports wagering application of Fanatics was recently launched in Maryland, Massachusetts, Ohio, and Tennessee, bringing the total number of operational states to 11 ahead of the 2023 NFL season.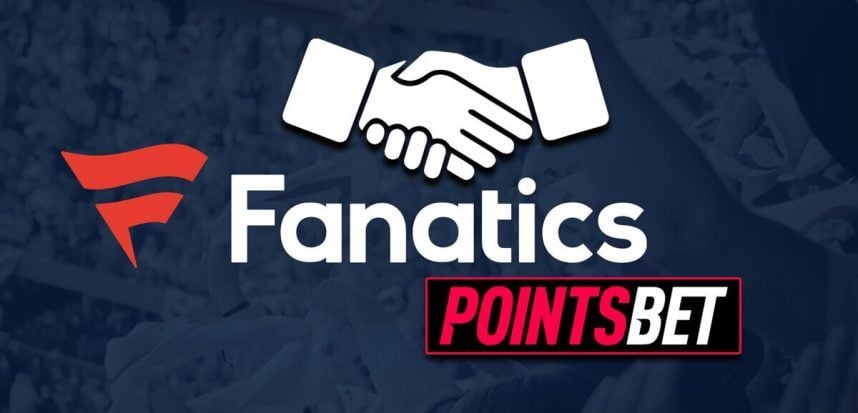 Despite falling slightly short of their initial target of being operational in 12 to 15 states before the start of the football season, Fanatics' progress in expanding its presence is notable considering the relatively short timeframe since the acquisition was announced. As each state finalizes their transition to Fanatics Betting and Gaming, customers will see PointsBet rebranded as 'PointsBet, a Fanatics Experience.' The company aims to continue closing deals in additional states throughout the year.
"As each state closes and officially becomes part of Fanatics Betting and Gaming, customers in such state will see PointsBet rebranded to 'PointsBet, a Fanatics Experience,' with additional state closings to continue throughout the year," according to a statement.
The PointsBet USA branding will remain in effect for customers in Illinois and Indiana until the necessary regulatory approvals are obtained later this year.
More Details on Fanatics' PointsBet US Acquisition
The sale of PointsBet's US operations to privately held Fanatics has been approved by the shareholders of the Australia-based company. In addition to Illinois and Indiana, PointsBet will continue its operations in Louisiana, Michigan, New York, and Ohio until regulatory approval is granted by Fanatics. Notably, New York is the largest sports wagering market in the US, making it a valuable addition to the PointsBet US portfolio.
"PointsBet USA will continue to employ engineers, customer service teams, traders, marketing and compliance teams with a new influx of operating capital from Fanatics Betting and Gaming," added the buyer in the statement. "Johnny Aitken will continue as the CEO of PointsBet USA and customers will continue to enjoy the most markets on all four major U.S. sports including up to 1,000 markets per NBA game and the quickest, most user-friendly app on the market today."
PointsBet US also offers iGaming in four states, while Fanatics Betting and Gaming is headquartered in New York.
Potential Expansion for Fanatics
Fanatics Betting and Gaming may consider procuring licenses in other states over time, including Arizona, North Carolina, and Tennessee. The company is expected to begin operations in Kentucky next month when regulated sports wagering is launched.