Posted on: November 14, 2023, 07:31h.
Last updated on: November 14, 2023, 07:31h.
In yet another exciting update, FC Barcelona has announced its entry into the world of eSports by joining the Valorant arena. With plans to compete in the Spanish Challengers League's LVP Rising, this move marks the soccer giant's foray into the world of video game competitions.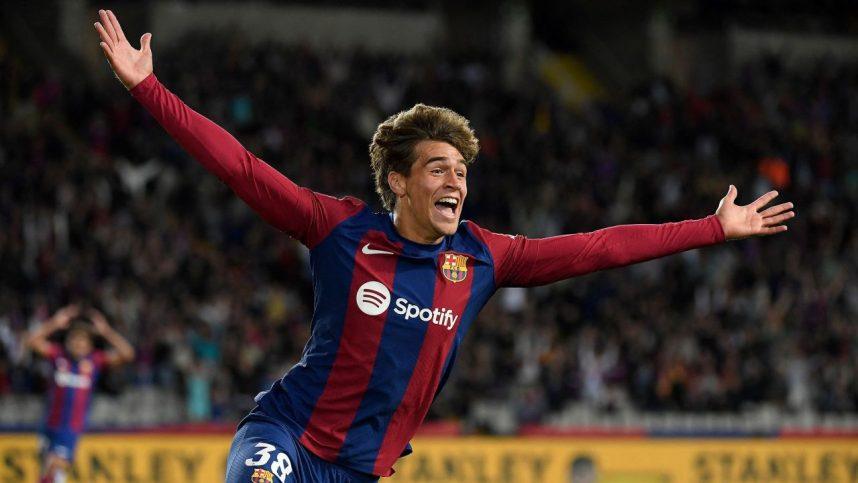 The Rise Series is considered the premier Valorant competition in Spain and will be the platform for FC Barcelona's new Valorant team to showcase its gaming abilities.
The expansion into Valorant follows Barcelona's previous ventures into eSports, demonstrating the soccer club's commitment to engaging with the digital sports landscape in innovative ways.
Notably, Barcelona's commitment to eSports has been evident through their League of Legends (LoL) team participating in the LVP Superliga since 2022. Furthermore, their previous Rocket League team's participation in LAN events further highlights the club's passion for eSports.
Adding to the excitement, professional gaming streamer Lembo posted about Barcelona's new eSports endeavor on social media.
LEAK: El FC Barcelona tendrá equipo de Valorant en 2024 para competir en LVP Rising.
The recent announcement is in line with the growing trend of soccer clubs expanding into eSports, showing the synergy between traditional sports and the burgeoning gaming industry. This is also backed by the recent entry of soccer legend Lionel Messi into the eSports scene.
Barca Games Takes FC Barcelona to New Level
Barca Games represents the ambitious leap of FC Barcelona into the expanding world of gaming and eSports. With its launch approaching, Barca Games aims to create a dynamic and engaging platform that goes beyond traditional sports.
This innovative venture is designed to showcase FC Barcelona's commitment to embracing the digital era and connecting with fans in new and exciting ways. By entering the gaming space with Barca Games, the club is strategically aligning itself with the evolving interests of fans, recognizing the intersection between traditional sports and the expansive world of gaming and eSports.
Specific details about Barca Games are yet to be fully revealed. However, the inclusion of a Valorant team in the LVP Rising hints at the platform's potential multifaceted approach, offering competitive eSports content, gaming experiences, and perhaps interactive fan engagement opportunities.
Valorant Continues to Gain Momentum
Valorant is rapidly gaining popularity in the eSports realm and is set to grow further with significant changes to elevate the competition experience. Riot Games, the creator of Valorant, is making modifications to the VCT to enhance the tournament's format and structure. This move will also impact eSports betting.