Italy, the UK and other countries may not like their sports industries having a close relationship with sports betting, but the money involved still proves too enticing elsewhere. The upcoming Women's World Cup soccer tournament is keeping that relationship going, with FIFA and Tab NZ in New Zealand joining forces.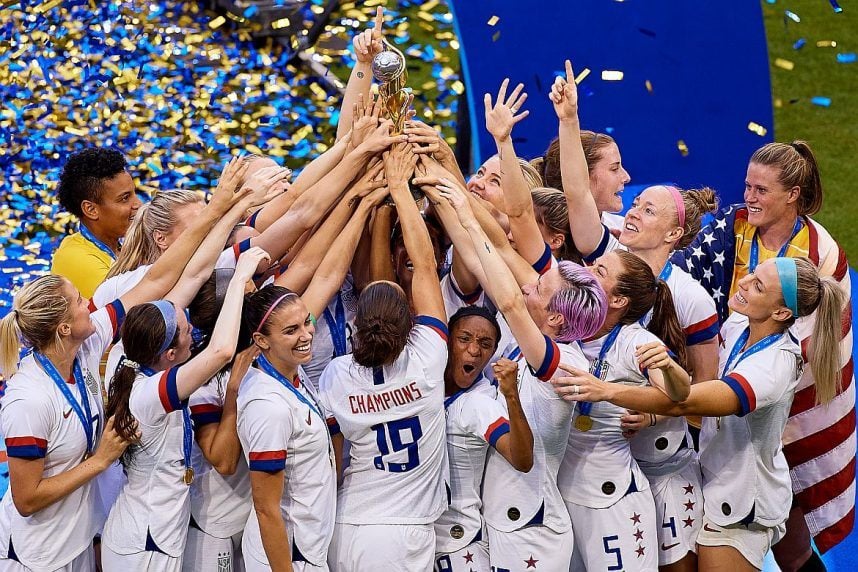 Tab NZ, New Zealand's official sports betting operator, has signed a new sponsorship agreement with FIFA, the governing body of soccer. In doing so, Tab NZ has made history by becoming the first gambling-related sponsor of the 2023 FIFA World Cup in Australia and New Zealand.
The partnership will give the gaming operator increased visibility at four of New Zealand's popular competition venues, including Dunedin Stadium, Eden Park, Waikato Stadium and Wellington Regional Stadium. It's a successful move for global gaming giant Entain, as well, since it only recently took over as the Tab NZ operator.
Tab NZ Banks on FIFA Success
Tab NZ, which had seen a decline in revenue in recent years, will use the soccer tournament as a way to boost its operations and exposure. It has planned fan engagement events to be held in New Zealand during and prior to the tournament that will include promotions and other incentives.
We've always been focused on nurturing the future of sport, with more than $12m going back to sport in New Zealand last year thanks to Kiwis betting with Tab," said Tab NZ Chief Marketing and Customer Officer Jodi Williams.
This new agreement follows the significant partnership established by Entain and Tab NZ in May. Entain is now responsible for all of the platform's betting and broadcast operations.
The racing industry in New Zealand is set to receive a guaranteed investment following the arrival of Entain. It will receive NZD900 million (US$550 million) over the next five years as part of the agreement.
Tab NZ began to see an increase in activity in the last half of 2022, thanks in part to the FIFA World Cup. It recorded a year-on-year jump of 11% in the number of customers placing bets through its digital platforms, with an average of 78,000 a week. In 2021, the average was around 70,000.
That gave it a boost that carried over into 2023. This past January, it recorded a profit of NZD14.6 million (US$9.1 million), the first time it reached its budget projections in close to a year.
The upcoming Women's World Cup begins on July 20 and runs through August 20. This is the first time the female soccer competition has had more than one country hosting the games.
Bettors Have a "Lock" On the Winner
The FIFA Men's World Cup in 2010, 2014, 2018 and 2022 all have something in common. A video game correctly chose the winner each time.
The FIFA series of soccer video games by EA Sports was able to determine the winner each time through a series of simulated games. Most recently, in the 2022 World Cup, a total of 64 in-game matches led to Argentina taking the championship. In real life, the South American country beat France for the title.
EA Sports is at it again and this might be a great opportunity for sports bettors. Once again, after playing 64 matches from the group stage all the way through to the final game, FIFA 23 found its winner.
If the game trend holds, the US Women's National Team is going to capture the title. It's also the favorite of the sportsbooks, with DraftKings putting it on top at +250. England is second at +350, followed by Spain at +650.
The post FIFA Taps Tab NZ as Sponsor for Upcoming Women's World Cup Tourney appeared first on Casino.org.