Posted on: May 15, 2023, 02:43h. 
Last updated on: May 15, 2023, 02:46h.
Eight more refurbished neon signs have been installed on Las Vegas Boulevard, just
north of the Strip. They will be relit Monday, May 15 at sunset to celebrate the 118th anniversary of the founding of Las Vegas.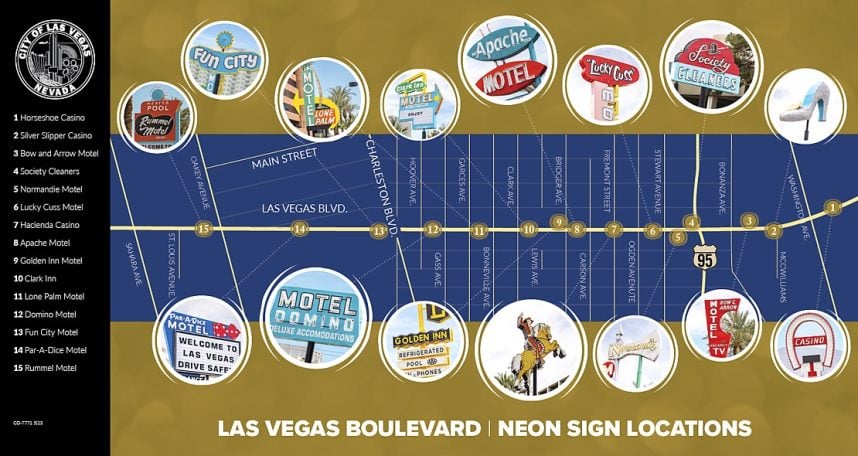 The newly refurbished and relit signs belong to the motels once dotting the same downtown area. As such, they're more like Trivial Pursuit answers than household names. They include the motel signs for the Par-A-Dice (1953), the Apache (1965), the Golden Inn (1960) , the Clark Inn (1962), the Lone Palm (1954), the Domino (1960s), Fun City (1952) and the Rummel (1968).
They join previously installed signs for more well-known Vegas landmarks including the Horseshoe (1951), Hacienda (1956), and Silver Slipper (1954 or 1955) casinos — as well as signs for the Bow and Arrow (1950s), Normandie (1940s), and Lucky Cuss motels (1955), and the former Society Cleaners (1946).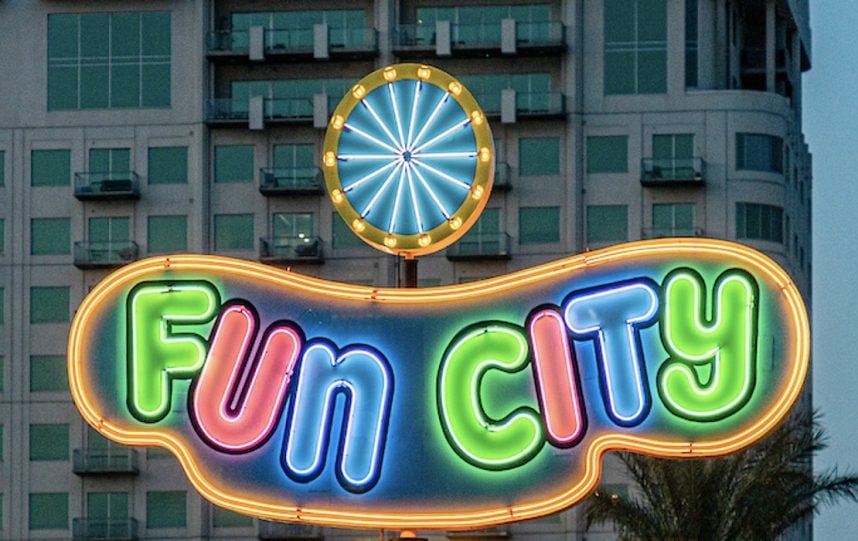 The signs — installed from Sahara to Stewart avenues downtown — now form a neon trail leading up Las Vegas Boulevard North to the Neon Museum at Washington Avenue.
All the signs were refurbished by YESCO, with funding provided by the Commission for the Las Vegas Centennial and the city of Las Vegas. They are owned jointly by the city of Las Vegas, The Neon Museum, and YESCO Custom Electric Signs.
The new installations mark the completion of the $125 million Las Vegas Boulevard Improvement Project. The project began with the gateway arches (across from the Strat) and showgirls signage in 2020.
The project also include improvements to infrastructure, some of which hadn't been touched since the 1940s. This includes underground water, sewer, storm drain, and gas lines, as well as traffic signals, medians, curbs, gutters, and sidewalks.