Posted on: August 22, 2023, 10:20h.
Last updated on: August 22, 2023, 10:20h.
A counterfeit operation was uncovered at the Delano Las Vegas, leading to the arrest of a man earlier this month. This incident was reported by a reliable news source.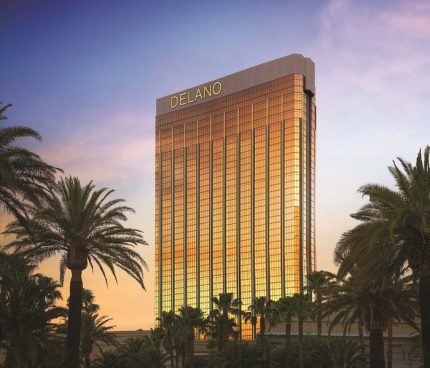 Michael Was, aged 44, was taken into custody following the discovery of a "forgery laboratory" in two rooms at the Delano Las Vegas, where he had been staying. This information was reported by the Las Vegas Review Journal.
Was faces charges related to operating or possessing a financial forgery laboratory with the intention to commit illegal activities, as well as mail theft and possessing forged documents or personal identification. In addition, he has been charged with being in possession of a firearm as a prohibited person and possessing a controlled substance.
During the search, security guards found pills, hypodermic needles, and suspected methamphetamine (meth), as well as confiscated a gun from Was.
Seized Items
Authorities also discovered blank checks, card printers, stolen or forged credit cards (a total of 12), an embosser, an ID card printer, laminating sheets, paper cutters, passports, tax forms, and other materials used in the scheme, according to the Review Journal.
A notebook belonging to Was contained details about various individuals allegedly involved in the forgery operation.
Among the items found were an electronic credit card reader and counterfeit keys for post office boxes.
It is currently unknown whether the fraudulent IDs were intended for local residents or individuals from out of state. It is also unclear whether these fake IDs were created for underage individuals or for committing identity theft-related crimes.
If convicted, Was could face a lengthy prison sentence.
The Delano Las Vegas is a boutique hotel located within the Mandalay Bay resort and operated by MGM Resorts.
The hotel's security staff became suspicious of Was when they discovered that the credit card used to book the rooms was not in his name. This led them to search two adjoining rooms.
Was was arrested on August 11 and subsequently posted an undisclosed bond, as reported by Las Vegas TV station KSNV.
He has since been released from the Clark County Detention Center and is scheduled to appear in local court on February 15.
Prior Convictions
An investigation by the Las Vegas Metropolitan Police Department (LVMPD) revealed that Was had previously been convicted of burglary in 2008 and of operating or possessing a financial forgery lab, credit or debit card forgery, theft, and forgery in 2016 in the state of Nevada, according to the Review Journal.
These convictions occurred within the state of Nevada.