Date: September 4, 2023 at 11:06 AM.
Last updated: September 4, 2023 at 11:06 AM.
Eric Ulrich, a former New York City councilmember, has recently authored a children's book while awaiting the unsealing of a probable federal criminal indictment against him.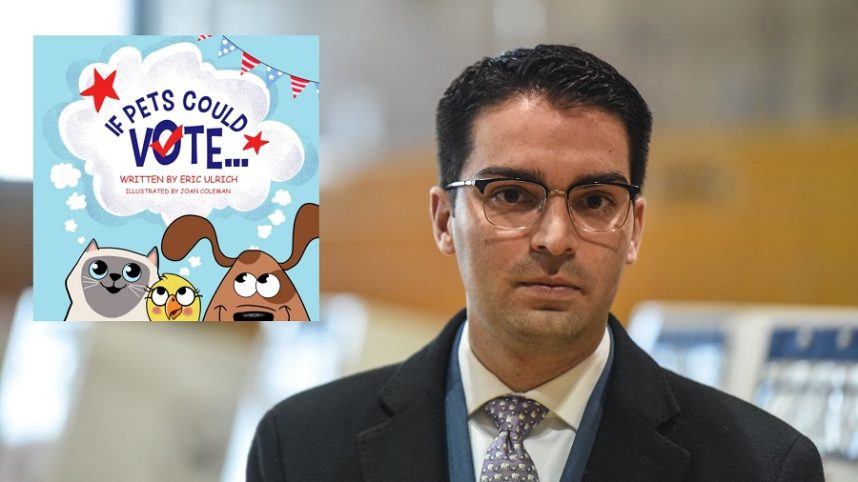 Ulrich resigned from his position as Department of Buildings commissioner on November 3, 2022, shortly after the FBI confiscated his phone under a search warrant.
A report by The New York Times in July suggested that the Republican is facing charges of corruption, and sources speaking to The New York Post over the weekend revealed that the indictment could be unsealed very soon.
Local media sources indicate that the charges relate to Ulrich's alleged acceptance of a discounted apartment rental and a couch from a real-estate developer seeking city business. Additionally, investigators have been looking into possible connections to organized crime involved in illegal gambling.
"If Pets Could Vote…"
Meanwhile, Ulrich has been keeping busy. Last week, the former politician self-published a children's book titled "If Pets Could Vote…," targeted at children aged three to eight. It appears that the looming indictment has influenced his creative process.
The book imagines a world in which dogs serve as judges and jurors in court cases.
"How cute would it be to see 12 little fluffy canines sitting in the court room? Surely, they would give shelter dogs a second chance," Ulrich wrote.
The book also features a parakeet president that Ulrich envisions as someone who would "pardon all her feathered friends and set them free from their cages."
"Birds don't belong in cages. God gave them wings to fly," he explained in an interview with Politico on Friday.
Although it may seem like Ulrich's book is related to his upcoming legal predicament, it is primarily focused on advocating for the humane treatment of animals, according to Ulrich himself.
Targeting City Colleagues
However, Ulrich did admit that some parts of the book are thinly veiled criticisms aimed at his perceived prosecutors, such as the depiction of a "chameleon city councilor" who can manipulate situations and change positions to suit their own agenda.
"That was a dig for sure," he told Politico. "That had less to do with the humane treatment of animals and more about my former colleagues."
Ulrich is also frustrated with how the Manhattan DA's office has been handling the case, accusing them of conducting a trial by media and calling the constant leaks about the investigation "extremely unprofessional."
Aldo's Pizzeria
The federal investigation reportedly focuses, in part, on a Queens businessman named Joseph Livreri. Allegedly, his pizzeria, Aldo's, in Ozone Park, served as a front for an illegal gambling operation. The New York Daily News claims that Livreri has a history of alleged mob ties.
Livreri is also accused of running unlicensed card games and gambling machines out of his 101 Café in Ozone Park.
Ulrich has informed investigators that he ceased visiting Livreri's gambling establishments in 2021. The former politician has been open about his past struggles with gambling and alcohol issues.