Mexico Independence Day Lottery Offers Former Presidential Retreat in Cancun as Top Prize
Posted on: September 15, 2023, 06:49h. 
Last updated on: September 15, 2023, 06:49h.
The Mexican National Lottery is celebrating Mexico's independence by offering players the chance to win a former presidential retreat in Cancun. This year, participants have the opportunity to win the Villas Chakté, a property with an estimated value of MXN236 million (US$13.8 million).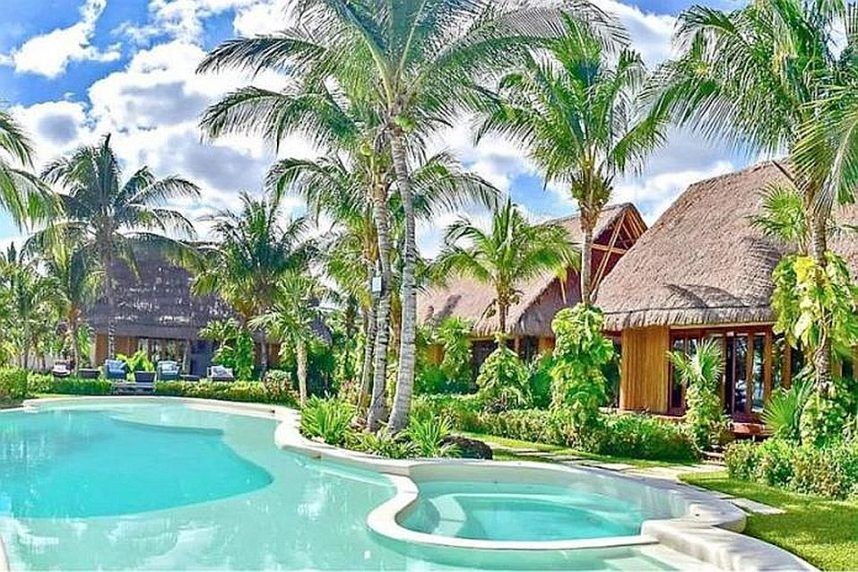 President Andrés Manuel López Obrador has encouraged Mexicans to participate in the Independence Day draw, highlighting the significance of the Villas Chakté as the top prize.
The property includes a range of luxurious amenities such as a pool, jacuzzi, gym, bar, and games room, all overlooking the breathtaking Caribbean Sea.
Previously at the center of a government scandal, the former director of Mexico's National Fund for Tourism Promotion in Cancún allegedly rented the property illegally through popular vacation rental platforms for $600 a night. Now, the property is up for grabs for the lucky winner of the lottery draw.
Alongside the former presidential retreat, the lottery also offers over MXN354 million (US$20.7 million) in cash prizes. Additionally, players have a chance to win a VIP box at the Azteca Stadium, complete with 20 low-level seats and four parking spaces.
The proceeds from the ticket sales of the lottery draw will contribute to the construction of a hospital in Felipe Carrillo Puerto, Quintana Roo. The draw will take place tonight in Mexico City's Zócalo Square.
Unique Prizes with Historical Significance
The Mexican Independence Day draw has gained a reputation for offering remarkable prizes in recent years. In 2021, a former home owned by notorious drug lord Joaquín "El Chapo" Guzmán was featured as one of the top prizes.
Prior to including the property in the draw, the government thoroughly cleaned and inspected the premises to ensure no illegal activities were taking place. While the El Chapo property did not find a winner, one lucky participant secured the Azteca Stadium box seats.
Mexico's government runs a division responsible for returning confiscated goods, including real estate, vehicles, and more, to the public. Known as the Institute to Return Stolen Goods to the People, it collects seized assets linked to political corruption or past thefts and repurposes them for public use.
This unique approach, often likened to Robin Hood, allows the government to designate these assets for the construction of vital infrastructure such as schools and hospitals.