Posted on: November 8, 2023, 05:20h.
Last updated on: November 8, 2023, 05:20h.
An Italian casino dealer in the UK who bludgeoned a colleague and his fiancée to death with a sledgehammer may have acted out of jealousy, according to a former roommate.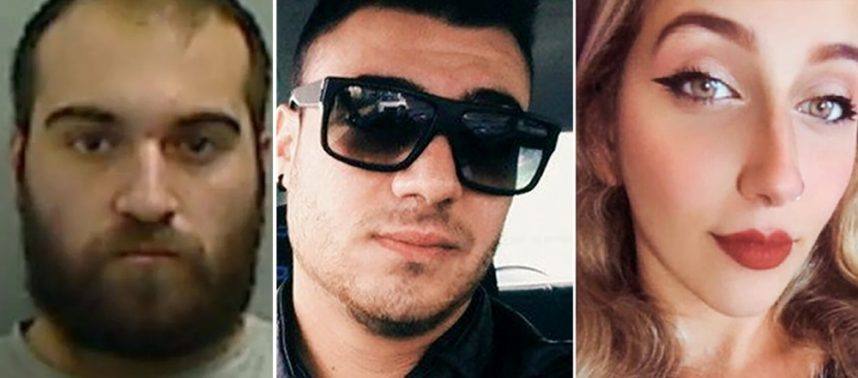 Andrea Cardinale, 22, attacked and killed Antonio "Nino" Calabro, 26, and Francesca Di Dio, with a knife and sledgehammer just days before Christmas 2022.
Cardinale and Calabro had met at dealer school in their native Sicily and traveled to the UK together to work at the Grosvenor Casino in Stockton-on-Tees, where they shared an apartment.
They were described as "best friends," but another Grosvenor worker who once roomed with the pair, told local news outlet TeesideLive this week there was an imbalance in their relationship.
Ladies loved Nino because of his big personality," said the former roommate, who wished to remain anonymous. But Cardinale was "quiet" and "a bit awkward socially."
"There was lots of jealousy involved. Nino had a girlfriend, he was popular," the source added. "His family – his grandma I think – kept sending him parcels of meats and coffee. [Nino] didn't like English food. Andrea was a bit isolated."
Odd Behavior
Cardinale was fired from the casino in September 2022 because of his "odd behavior."
In the early hours of December 21, 2022, Cardinale entered Calabro's bedroom while he and his fiancée slept and bludgeoned and stabbed Calabro to death.
Di Dio, who was visiting from Sicily for Christmas, woke up and ran upstairs, before she was dragged back down and killed with the sledgehammer, according to prosecutors.
Cardinale then went to a nearby gas station to buy diesel fuel. He doused the property but did not ignite it.
The bodies were discovered the next day by Cardinale's father. He had flown to the UK after becoming concerned about his son's behavior and was staying in a nearby hotel.
Acute Schizophrenia
Medical experts determined that Cardinale had been suffering from undiagnosed acute schizophrenia. At the time of the murders, his mental health had deteriorated to the point where "his culpability for the killing [was] minimal," the court heard last month.
Cardinale pleaded guilty to two counts of manslaughter by reason of diminished responsibility. On October 25, he was sentenced to an indefinite hospital order and will only be released when psychiatrists determine he is no longer a risk to the public.
Meanwhile, his ex-roommate believes he got lucky.
"My girlfriend says she saved my life," he said. "If I hadn't got with her, I wouldn't have moved out of that flat."