Posted on: September 1, 2023, 10:23h. 
Last updated on: September 1, 2023, 10:23h.
Las Vegas experienced a rare spectacle this week alongside the super blue moon.
Beginning on Friday, Sept. 1, artist Refik Anadol will use the external screen of the MSG Sphere as the canvas for his latest AI art installation.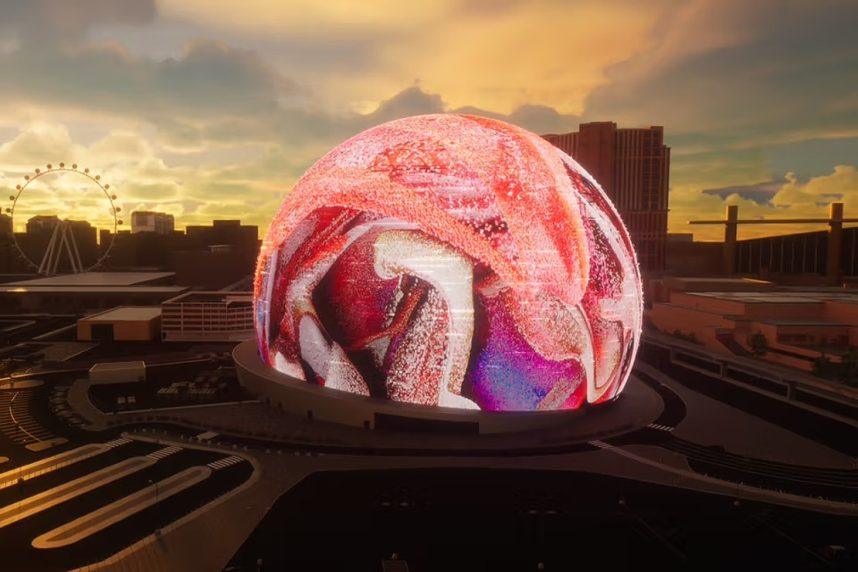 The installation, titled "Machine Hallucinations: Sphere," will take residency on the 580,000 square feet LED paneling known as the "Exosphere" for the next four months.
Anadol's AI-driven artwork features abstract imagery of space and nature, bringing vibrant shapes and colors formed with extensive data.
"I am thrilled to be the first artist to utilize Sphere's exterior," expressed Anadol. "Having such an incredible architectural and engineering marvel as a canvas is beyond exciting. This opportunity perfectly aligns with our studio's mission to incorporate media arts into architecture, creating living artistic pieces that continuously interact with their surroundings."
Originally from Turkey and currently residing in Los Angeles, Anadol, 38, gained recognition for his permanent digital data paintings commissioned as public art. His notable works include "Virtual Depictions" (2015) in San Francisco and "Wind of Boston" (2017) in South Boston.
The "Machine Hallucination" series draws inspiration from Anadol's collaboration with NASA JPL and his extensive research on the photographic history of space exploration. The first installation took place in 2019 at Artechouse, a digital art space located in New York's Chelsea Market.
The highly anticipated $2.3 billion Sphere is set to open to the public on September 29, featuring a U2 residency that extends until December.