Posted on: July 3, 2023, 10:44h.
Last updated on: July 3, 2023, 10:44h.
Las Vegas and Southern Nevada are bustling this Independence Day, as the five-day Fourth of July holiday is seeing an increase in travel compared with last year.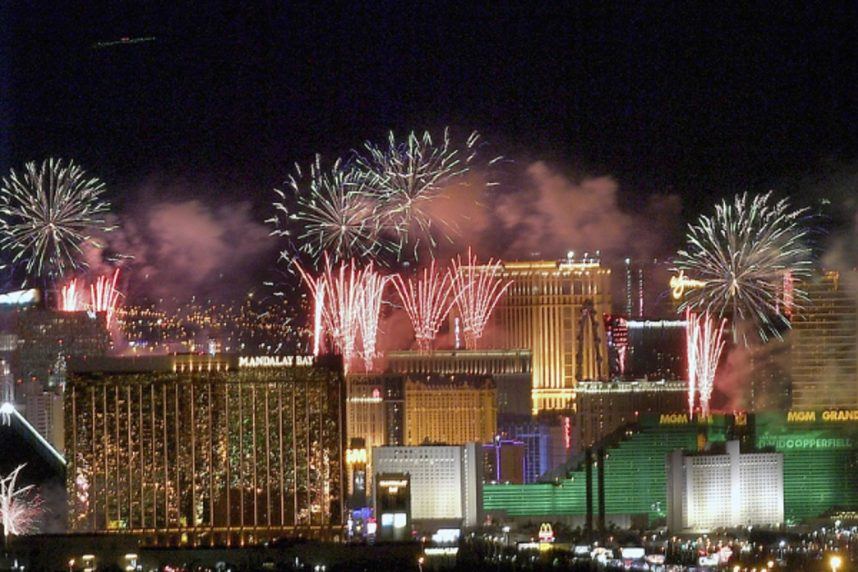 The Las Vegas Convention and Visitors Authority (LVCVA) projects that 334,000 people will visit Las Vegas and Clark County during the five-day period running from last Friday through tomorrow. The government agency expects hotel occupancy rates to top 93%, a mark that would represent a 2% year-over-year bump.
The tourism authority added that visitors are expected to spend $386 million.
With the holiday falling on a Tuesday, visitors are taking advantage of a longer stay, which is great for our local economy," Virginia Valentine, president of the Nevada Resort Association, said in a statement. "The longer a visitor stays, the more they spend during their trip. This spending generates sales, gaming, and other taxes for the state which pays for critical services for residents."
The holiday is highlighted by tomorrow's festivities and Las Vegas' unrivaled fireworks display. Numerous casinos up and down the Strip put off fireworks from their rooftops that light up Sin City. The official show runs for about 15 minutes and typically begins around 9 pm local time.
Desert Destination
Las Vegas historically has been slower in the summer months, as the Mojave Desert summer temps heat Sin City to daily temperatures that average north of 100 degrees Fahrenheit. But tourism officials say the destination has in recent years managed to keep the town busier during the summer months with live entertainment and sports.
"When you go back a decade or two, it used to be the quieter time. Now you're seeing special events — live entertainment, sporting events, and even youth and amateur sports — that come while trade shows are in the quiet phase," Lori Nelson-Kraft, an LVCVA spokesperson, told the Las Vegas Review-Journal.
AAA officials say the US travel industry is back at full speed after the COVID-19 pandemic. The national nonprofit roadside assistance insurer estimates that 50.7 million US residents will travel at least 50 miles this long weekend. That's an increase of 2.1 million travelers from AAA's 2022 Fourth of July travel report.
"We've never projected travel numbers this high for Independence Day weekend," explained Paula Twidale, senior vice president of AAA Travel. "What this tells us is that despite inventory being limited and some prices 50% higher, consumers are not cutting back on travel this summer. Many of them heeded our advice and booked early, another sign of strong travel demand."
Some Rooms Available
Considering a last-minute jaunt to Las Vegas for tomorrow's fireworks? There are casino rooms available, and rates remain reasonable.
Bellagio has rooms starting at $239 before taxes and resort fees for a two-night stay tonight through Wednesday morning. The Conrad at Resorts World is just $118 a night, again before taxes and fees.
Aria, another five-star property, is $224 for the same dates. The Venetian is considerably costlier at $337, while The Cosmopolitan is $245.
For bargain hunters, the Westgate is just $31, the Sahara is $61, and Virgin Hotels is $94 a night.