Posted on: May 8, 2023, 05:42h. 
Last updated on: May 8, 2023, 05:42h.
In conjunction with its first-quarter earnings update, Full House Resorts (NASDAQ: FLL) said today it expects its Chamonix Casino Hotel in Cripple Creek, Colo. will open on Dec. 26 and feature some restaurants familiar to Las Vegas locals and tourists.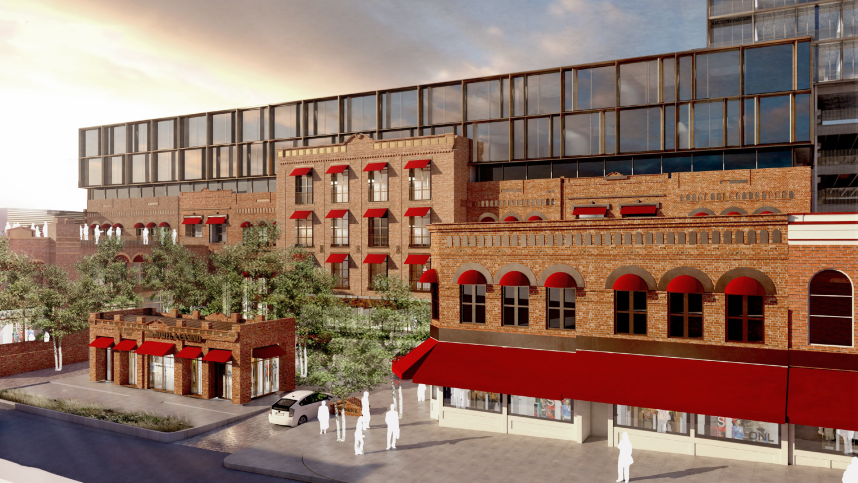 That timeline is slightly longer than the mid-2023 opening some analysts previously expected. Full House didn't frame the debut date for Chamonix as a delay, but it's possible high commodities prices and tight labor pools acted as headwinds with regard to an earlier launch day.
On that day (Dec. 26), we expect to open with a near-complete experience, with all three of our hotel towers, our new casino, fine dining restaurant, and parking garage," said Full House CEO Dan Lee in a statement. "We look forward to welcoming our first guests to what we believe will be the most unique casino destination in Colorado."
Along with American Place in Waukegan, Ill., Chamonix — named for the French Alps community near the Italy and Switzerland borders — is expected to be the most posh and biggest revenue driver in the Full House portfolio.
Full House Bringing High-End Dining to Chamonix
Food and beverage are essential non-gaming revenue drivers for casino operators and many visitors want access to at least fine dining option.
Full House is aware of that, announcing that Barry Dakake recently signed on to oversee the high-end eatery at Chamonix. Dakake is well-known in gaming circles as he was the chef behind the now shuttered N9NE Steakhouse at the Palms and is the "Barry" in the highly successful Barry's Downtown Prime at Circa in downtown Las Vegas.
"He began his career with Chef Charlie Palmer at the Aureole restaurants in New York and on the Las Vegas Strip, which earned numerous Michelin stars and James Beard Awards," added Lee.
It's not the first example of a Circa/Full House intersection. Circa partners with Full House in Illinois where the former will run the sportsbook at the aforementioned American Place.
American Place Update
American Place and Chamonix are expected to be the primary long-term drivers of earnings and revenue growth for Full House. On a standalone basis, either venue is expected to be larger in top line terms than the operator's current portfolio combined.
Currently in Illinois, Full House is running a temporary version of American place and it's off to a strong start, suggesting the permanent version of the casino-hotel will live up to game-changing expectations. Since opening in February, The Temporary by American Place generated $10.4 million in sales and adjusted property earnings before interest, taxes, depreciation and amortization (EBITDA) of $3.6 million while cobbling together a customer database of more than 25,000, according to Full House.
"On May 12th, we expect to begin 24-hour casino operations on weekends, as well as the removal of all restrictions on table game limits and table game operating hours," concluded Lee. "We expect to complete our opening of The Temporary with the addition of 22 more table games by June, followed by the opening of our fine-dining restaurant and an on-site sportsbook. In contrast, we have generally operated only 28 table games since opening."