Posted on: July 20, 2023, 07:46h. 
Last updated on: July 20, 2023, 07:51h.
Tribal casinos reported gross gaming revenue (GGR) of nearly $41 billion in the 2022 fiscal year that ended June 30.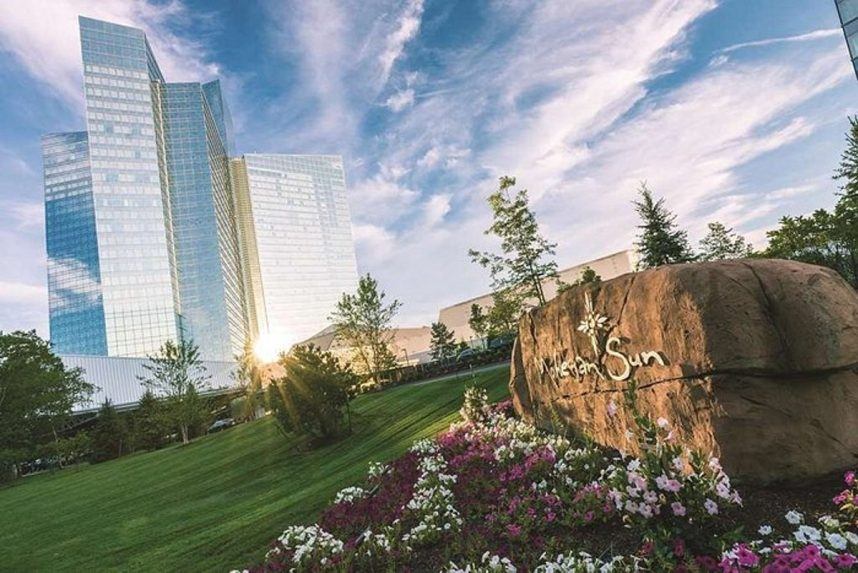 The National Indian Gaming Commission (NIGC) said the $40.9 billion won by tribal casinos during the 12-month period represented a 4.9% year-over-year increase. Native American casinos generated GGR of about $39 billion in FY2021, which was a record until the 2022 fiscal year.
This year's historic revenue reflects the resiliency of many tribal gaming operations, and how tribal gaming continues to rebound and remain strong," said NIGC Chair E. Sequoyah Simermeyer. "Tribal governments and the operations they license continue to explore new and innovative ways to expand and deliver world-class experiences to cultivate sustainable economies."
The NIGC compiled the data by reviewing 519 audited financial statements from 244 tribes that operate federally regulated casinos. The NIGC says at the end of the fiscal period, there were 519 tribally owned and/or operated licensed gaming establishments operating in 29 states.
Federal Oversight
The NIGC was formed in 1988 following the passage of the Indian Gaming Regulatory Act (IGRA), federal legislation that laid the legal framework for federally recognized tribes to use gaming to support their sovereign nations. IGRA allows federal tribes to operate traditional and electronic bingo games and small games of chance on their sovereign lands.
IGRA also established a regulatory structure for tribes to enter into Class III compacts with their home states. If states are willing to ratify such a Class III agreement, the tribe can include Las Vegas-style slot machines, table games, and sports betting at their casinos.
Since the 2002 fiscal year, tribal gaming revenue has experienced a year-over-year decline only twice.
GGR declined from $26.7 billion to $26.5 billion between FY07 and FY08. The only other time tribal gaming revenue declined was from 2019 to 2020, with COVID-19 being the culprit for the plummet from $34.6 billion to $27.8 billion.
However, the NIGC says it's important to note that the topline revenue doesn't necessarily represent the true economic health of the tribal gaming industry, as "many factors could have an impact on the GGR" such as "new gaming operations, expansions or renovations to existing operations, temporary or permanent closures, or changes in a gaming operation's fiscal year."
Revenue Widespread
NIGC Vice Chair Jeannie Hovland reported that 55% of the tribal casinos won less than $25 million. Only 8% of the tribal casinos generated GGR upwards of $250 million.
We have cause to celebrate the opportunity successful Indian gaming operations affords tribes to invest in the future and improve the quality of life for individual Native people, their families, and their communities," Hovland said.
The record tribal gaming revenue comes in conjunction with commercial casinos reporting record play last year, too. Casino.org in February reported that commercial casinos won a record $60 billion in 2022 — a nearly 14% gain on 2021.
"Our industry significantly outpaced expectations in 2022," said American Gaming Association President and CEO Bill Miller. "Simply put, American adults are choosing casino gaming for entertainment in record numbers."