Posted on: April 10, 2023, 08:00h. 
Last updated on: April 10, 2023, 08:00h.
It's no surprise that some in the gaming industry have navigated the UK political space to be able to get close to parliamentarians. It's a common practice among all industries, although the current sentiment toward gambling puts gaming in a bad light.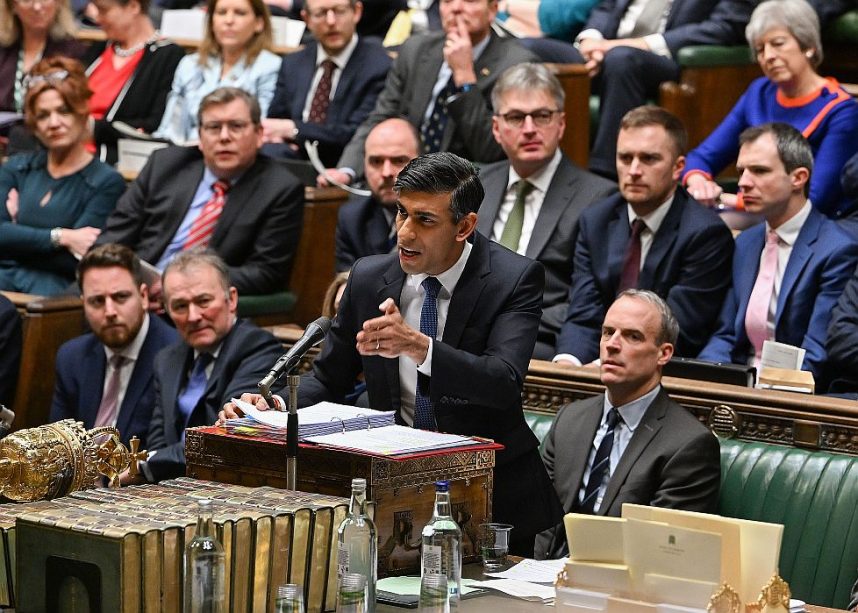 The UK's gambling industry has been revealed to be spending an increasing amount of money on incentives for local politicians, according to The Guardian. This is causing grief among some over its impact on politics within the country.
The gambling industry has experienced a tenfold increase in spending to support local politicians in the last five years, according to the media outlet. Publicly available parliamentary documents reveal that many politicians and their staff members have received lavish hospitality amounting to thousands of dollars over the years.
Gambling At The Center Of The Target
It didn't help that Scott Benton, an MP belonging to the Conservative Party, had allegedly offered to peddle political influence for financial benefits recently. This reinvigorated the claims that the gambling sector is investing significant sums of money annually.
The Guardian reports, following an analysis of politicians' required record-keeping, gambling companies and lobbyists spent £8,000 (US$9,895) wooing six parliamentarians. A Conservative Party MP, Laurence Robertson, is reportedly one of the beneficiaries. He is believed to have received hospitality and tickets valued at thousands of pounds from Coral and William Hill.
In 2021, the industry increased its donations to 25 Members of Parliament, spending around £114,000 (US$141,006). The majority of this expenditure was allocated towards providing British MPs with tickets and access to corporate entertainment facilities during various music and sporting events. Out of the beneficiaries that year, Benton stands out as he received almost £6,000 (US$7,421) in passes to several events.
The figure continued to rise this year. The gaming industry has reportedly invested around £13,000 (US$16,079) to connect with parliamentarians. That money allegedly came through the offices of the Betting and Gaming Council in multiple forms of payment.
Some assert that the figures could be much higher. The threshold for reporting donations in UK's political framework is £300 (US$371). This means there may be more contributions that never made it onto the books.
Not As Shocking As It Seems
As "dire" as the anti-gambling and responsible gaming pundits would have this seem, it's not nearly as bad as what other industries spend. Open Democracy and The Guardian reported last year that the weapons and healthcare industries regularly contribute to Parliament through a "back door" lobbying effort worth over £13 million (US$16.08 million).
Two other industries, big tech and British American Tobacco (BAT), also give regularly to various British All-Party Parliamentary Groups (APPGs). These, the report asserts, are "largely unregulated and growing in numbers."
From 2018-2022, arms manufacturers, including Lockheed Martin and Raytheon, gave £256,000 (US$316,646) through cash and services to APPGs. BAT, Google, Facebook and others contributed similar amounts.
Over £1 million (US$1.23 million) has come from private healthcare companies. That funding has also risen year after year.
APPGs often don't declare their financials properly, according to Open Democracy. In light of the information, it seems what the gaming industry contributes is peanuts compared to others.