Posted on: August 29, 2023, 01:14h.
Last updated on: August 29, 2023, 01:14h.
Foxwoods Resort Casino CEO and President Jason Guyout continues to lead the Connecticut gaming property amidst the introduction of new and diverse attractions.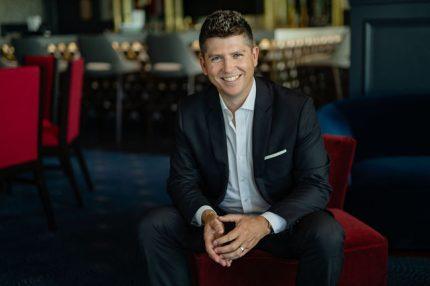 With Guyout at the helm since 2021, Foxwoods Resort Casino has unveiled several new amenities and attractions in its expansive 9 million square-foot complex.
Just recently, the Pequot Woodlands Casino, which had been highly anticipated, held its ribbon-cutting ceremony.
"We transformed a 50,000 square-foot ballroom into a state-of-the-art casino with a 40-seat bar, a new high-limit slot area, 24 table games, over 430 slot machines, and its location in the heart of the property creates a vibrant hub of activity," commented Guyout in a recent interview with Casino.org.
In addition to the new casino, Foxwoods also boasts multiple adjacent restaurants, including the renowned Gordon Ramsay's Hell's Kitchen.
Casino Career
Jason Guyout, the CEO, is not new to the world of casinos. As a member of the Mashantucket Pequot tribe, who have operated the casino since its establishment in 1992, Guyout has a wealth of experience in the industry.
He has held various executive positions within the casino and has successfully overseen its operations during the challenging period of the pandemic.
Under Guyout's leadership, a master plan was developed in 2020 to guide the future growth of Foxwoods Resort Casino.
"The master plan provides a five-year outlook on the organization's strategic objectives, competitive landscape, and anticipated challenges," explained Guyout.
As a result of the master plan, the casino has expanded significantly, introducing a high-stakes bingo hall, an expo center, and new dining options.
Looking ahead, Foxwoods Resort Casino is also in the process of constructing the Great Wolf Lodge, an indoor waterpark spanning over 90,000 square feet, with more than 550 hotel rooms and family entertainment facilities.
With its ever-increasing array of attractions, Foxwoods aims to encourage longer stays by guests. Currently, the average length of stay is one to two days, but Guyout believes this will grow as more amenities and options become available.
"We firmly believe that our integrated resort destination, offering gaming and a wide range of entertainment options, provides a unique experience unmatched within the Northeast region," stated Guyout.
New York Competition
Foxwoods officials are closely monitoring the proposal of new casinos in nearby New York City.
According to Guyout, if a new casino is established in Manhattan, it would primarily attract tourists. However, if it is situated in one of the other boroughs, it could have a greater impact on Connecticut's casinos, as well as those in Massachusetts and Philadelphia.
"Nevertheless, they won't have the advantage of our 1,200-acre land, a 36-hole golf course, and the multitude of options available here at Foxwoods. These factors will continue to give us an edge and opportunities," Guyout emphasized.
Guyout noted that many casinos across the nation are adopting the integrated resort concept, similar to Foxwoods, to remain competitive.
National Changes
Additionally, Guyout acknowledged the evolving landscape of the gaming industry, particularly with the introduction of sports betting and online gaming.
Traditionally, the location and convenience of a casino were key differentiating factors.
However, Guyout believes that the emergence of iGaming has removed the importance of location, making product quality, technology, and marketing crucial elements in attracting customers.
"Looking ahead, as iGaming continues to expand, we may see some consolidation in the retail casino market," Guyout predicted.
Foxwoods Is Trailblazer
In light of these changes, Guyout sees Foxwoods Resort Casino as a trailblazer in the gaming industry, especially within the Native American gaming sector.
"Since our opening in 1992, Foxwoods has been at the forefront of the industry, alongside Atlantic City and Las Vegas," said Guyout.