Posted on: May 16, 2023, 08:56h. 
Last updated on: May 16, 2023, 08:56h.
Genting Hong Kong (Genting HK), the cruise ship company owned by Genting executive Lim Kok Thay and which had big plans for casino cruises, is officially done. It filed for bankruptcy 15 months ago and has now been removed from the Hong Kong Stock Exchange (HKSE).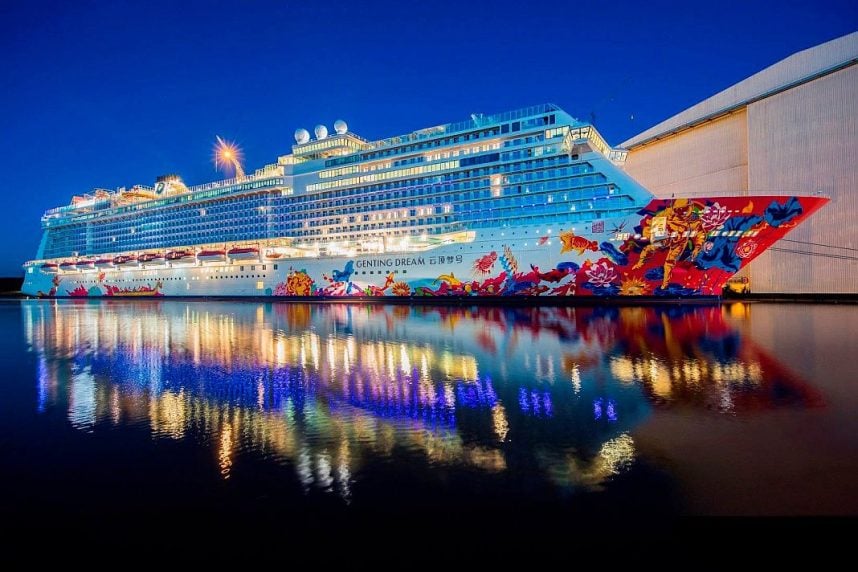 The company faltered due to COVID-19, despite its majority ownership by the seventh-richest man in Malaysia. It had set out to launch several ships at once, but the global pandemic froze everything and led to significant money troubles.
The magnitude of the issue really hit home when one of its ships, Crystal Symphony, rerouted its course to the Bahamas in January of last year. It was on its way to Miami, FL, at the time, but got word that the US Marshal Service was waiting for it to dock so it could seize the vessel.
From there, Genting HK began cutting costs and selling ships for pennies on the dollar. It was all for nothing, though, as it never found a way to stay afloat.
The Sinking Ship
Lim is a certified billionaire but didn't want to turn the company around. Genting HK unloaded its assets and filed for bankruptcy after accumulating $2.8 billion in debt it couldn't recover.
Liquidators took over to continue the sell-off, and the company acknowledged that it wasn't going to try to make a comeback. Per its winding-down process, Genting HK has been removed from the HKSE as of this morning. At the time, its stock was worth around $448.6 million, according to exchange data.
Per HKSE regulations, a delisted company has 18 months to file a request to be listed again. However, Genting HK has confirmed that it won't try to return later.
Genting HK emerged from Star Cruises, which Lim had started decades ago. That business grew to include Crystal Cruises in the US, which it purchased before setting up Dream Cruises as it continued to expand.
In 2015, the company decided to begin building its own ships and purchased shipyards in Germany. It began working on several vessels before COVID-19 hit and decimated its operations.
Attempts to find loans and find relief through insurance claims were unsuccessful and Genting HK began accumulating more bills. At one point, it wasn't even able to pay its fuel bills, leading one supplier to file a $4-million claim that led to the attempted seizure.
The Genting Phoenix
Lim wasn't going to give up on the dream that easily. Instead, he started a new cruise line that follows Genting's Resorts World naming scheme. Resorts World Cruises (RWC) emerged last year, a joint effort between Lim, one of his sons and a third man, Gerard Lim Ewe Keng, through the Resorts World brand Two Trees Family.
The new company is already at sea, having launched Genting Dream last year. The vessel's homeport is Singapore, and it's one of the ships Genting HK used to own.
Several of the familiar faces of Genting HK continue in the new operation. Michael Goh was the President of and Head of International Sales at Dream Cruises and is now the President of RWC.
Dikshaa Batra was the Senior Sales Manager at Star Cruises and the Assistant VP at Genting HK, according to her LinkedIn profile. She is now Assistant VP at the new company.
Havard Ramsoy, Raymond Lim, Wang Wang and several others also transitioned from Genting HK to RWC in various capacities. They're all intimately familiar with the operations and the ships, as the vessels the company will use are owned by the banks that seized them when Genting HK fell apart.