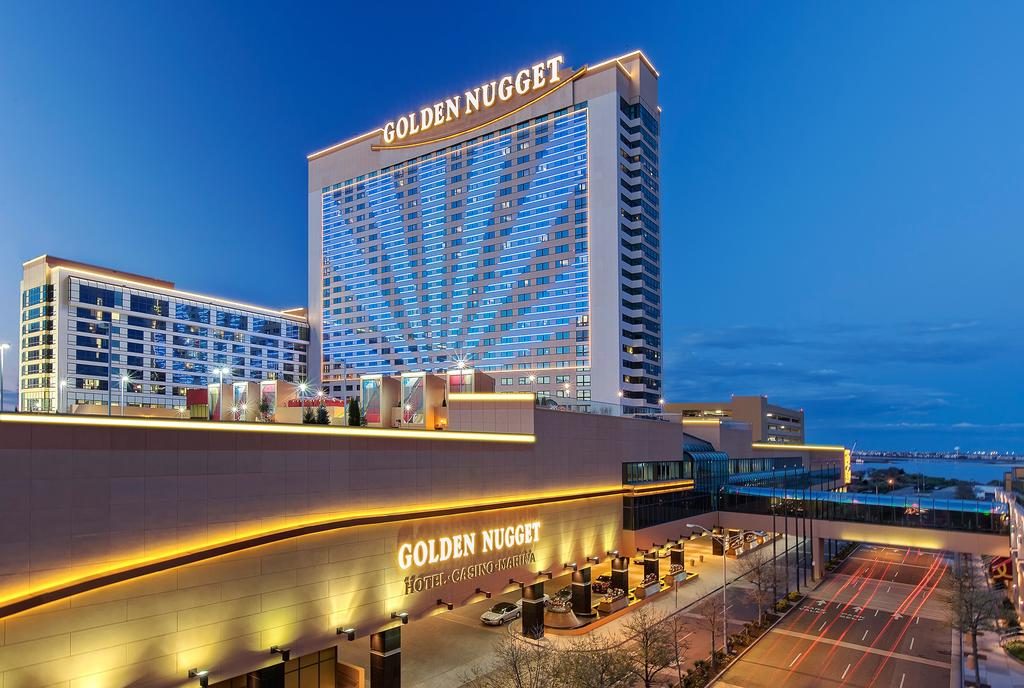 The largest online casino in New Jersey, Golden Nugget in Atlantic City has joined the mobile and online sports betting world. And that might be great news for customers looking to profit.
For starters the casino giants will be offering will be providing a large variety of live and pre-match betting with its new service. All told there will be 14 sports and 90 different competitions that gamblers can bet on. What's more, new bettors will be able to try out the service wit a $50 risk-free bet before they have to pony up their own money.
And finally according to the press release put out by the sportsbook, the online offering will feature a Golden Lines option which offers an odds boost for certain bets. They will also offer a parlay boost that will give customers a chance to boost their winnings by up to an additional 20%. That will apply to parlays that have three or more legs in incrementally higher percentages
In-game betting is also part of the service and with it, Golden Nugget will include a tool called the Match Tracker. This will have team and players statistics updating in real time to help with in-game wagering.
Senior vice president and general manager of Golden Nugget, Thomas Winter had this to say about the new service via the press release:
"We are very pleased to bring sports betting to our online and mobile casino patrons. We have worked with our partners Scientific Games and SB Tech to bring the best that an online casino and sportsbook can offer to New Jersey players."
One sport you won't be able to bet on through Golden Nugget is the NBA. That is because the casino has an existing relationship with the Houston Rockets and current New Jersey law prohibits them from offering bets on other teams in the league.
Some of the current sports you can bet on includes the newly formed AAF, Euroleague basketball, and FIBA World Cup games.
You can access the Golden Nugget sportsbook right off the main page of the casino.
With $12.2 million in revenue, the casino does nearly double in online casino revenues than its nearest competitor. That would be Resorts Casino which clocks in at $6.4 million.
Resorts already offers online sports betting and their head start adds up to $6.9 million in revenue being collected.