Posted on: September 12, 2023, 04:15h. 
Last updated on: September 12, 2023, 04:15h.
The COVID-19 pandemic had a positive impact on the popularity of golf, and the sport has continued to thrive even after the pandemic. Golf courses have become major attractions for resort guests, with both commercial and tribal casinos investing heavily in premier championship-caliber tracks.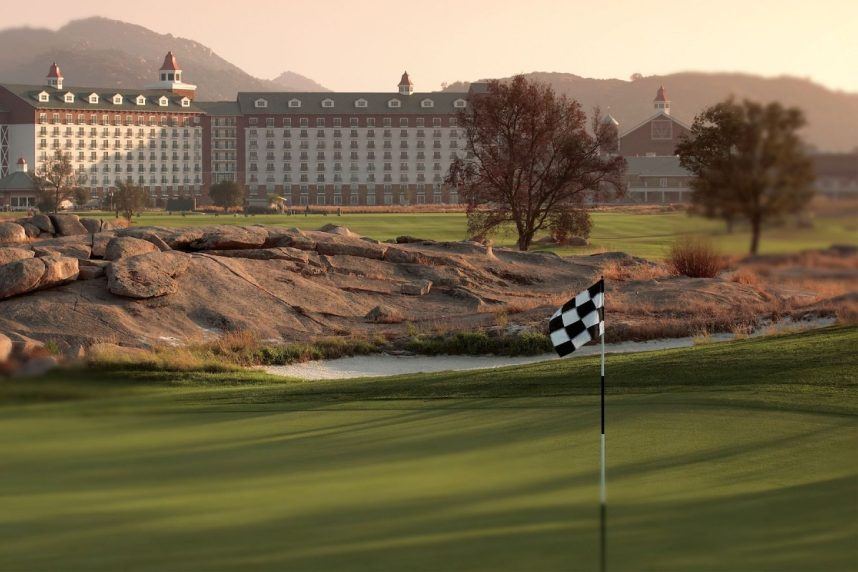 According to Casino.org's tally, of the Top 50 Casino Golf Courses in the US, 33 are tribally owned and/or operated. This includes five of the top 10 casino golf courses, such as Yocha Dehe at Cache Creek Casino in California (No. 3), We-Ko-Pa Golf Club's Saguaro course at the We-Jo-Pa Casino Resort in Arizona (No. 6), The Wilderness at Fortune Bay in Minnesota (No. 7), Turning Stone's Atunyote Golf Course in New York (No. 8), and Barona Creek Golf Club at the Barona Resort & Casino in California (No. 10).
For the Golfweek Top 50 Casino Golf Courses, click here.
MGM Demands Steep Rates
Shadow Creek, owned and operated by MGM Resorts, is an exclusive golf club located north of Las Vegas City. While typically reserved for high rollers, celebrities, and frequent guests, there are opportunities for regular resort guests to play at Shadow Creek, as long as they have deep pockets and three friends willing to join. A foursome at Shadow Creek can be booked for four guests staying at an MGM casino on the nearby Strip for $4,000. The toll includes limousine transportation to and from the club. Off-peak rates start at $750 per player.
Shadow Creek and Fallen Oak, which is owned by MGM and located in Mississippi, designed by Tom Fazio, are among the top-ranked casino golf courses.
Tribal Greens Fees Provide Value
While Shadow Creek is a coveted course, tribal casino golf courses on the Golfweek list offer more budget-friendly options. Yocha Dehe at Cache Creek Casino, ranked third, starts at just $75 and includes range balls and a cart. We-Ko-Pa's Saguaro course in Fort McDowell, AZ, starts at $95 during the summer months and goes up to $300 in January and February. Atunyote course at Turning Stone costs $225 for resort guests and $250 for the public during the prime season.
Other tribal golf courses further down the rankings provide exceptional value, such as Salish Cliffs Golf Club (No. 17) at the Little Creek Casino in Washington, with rounds maxing out at $135, and Circling Raven in Idaho at Coeur D'Alene Casino Resort Hotel (No. 18), with rates not exceeding $179.