Foxwoods Opens New Pequot Woodlands Casino, Expanding Connecticut Gaming Property

Posted on: August 29, 2023, 01:06h. | Last updated on: August 29, 2023, 01:06h.
Foxwoods Resort has added the Pequot Woodlands Casino to its expanding Connecticut property, offering 50,000 square feet of gaming space.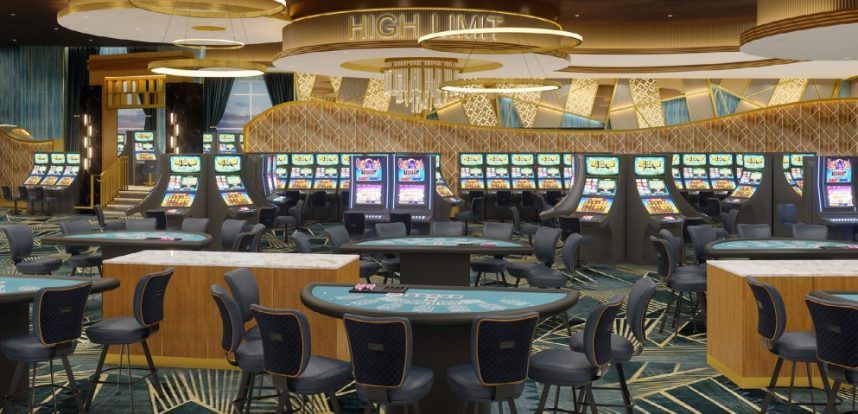 Situated at the Grand Pequot Concourse, the new casino features over 430 slot machines, a 40-seat bar, and 24 table games, including blackjack, roulette, and craps.
The interior of the casino showcases Pequot-themed design, with wood and tree-like motifs throughout. Guests can enjoy scenic views of the surrounding woodlands through the casino's windows.
A separate high limit slot room spanning 12,000 square feet is also available, offering around 130 machines.
"All of the products at Pequot Woodlands Casino are brand new," said Foxwoods Resort Casino CEO and President Jason Guyout in an interview with Casino.org. "We have the newest games, newest products, and the best in newest technology, not only in the high limit area but throughout the entire casino."
Immersive, Interactive Gaming Experience
Guyout described the machines as "top of the line, state of the art," with one model reaching a height of 14 feet. The casino features 15 of these impressive machines.
The machines offer high interactivity and immersion, providing an exciting gaming experience for players.
"We want to make sure we have diversity in offerings, and we have very strong relationships with most of the providers, whether that's IGT, Aristocrat," Guyout added. "We now have some Novomatic games that are going to be on the floor."
Players have the option to bet from as low as a penny up to a dollar, with multiple lines available. Some machines feature impressive 145-inch vertical LED displays.
"We're excited to roll this out to the guests and they're going to be drawn right in," Guyout predicted. "We have some of the product in other areas of the resort, but these are all brand new games that have just been installed, and so we know our guests are really going to love that."
The key to ensuring guest satisfaction is providing ample access and a diverse range of gaming options.
"Every guest is a little different. Some guests like variety, they'll jump from game to game. Some guests want to go right to their game and just play that game during their gaming session," Guyout said.
Hell's Kitchen Opens Its Doors
Adjacent to Pequot Woodlands Casino, visitors can find multiple new restaurants, including the recently opened Gordon Ramsay's Hell's Kitchen.
The restaurant even offers an exclusive private dining room.
Hell's Kitchen has quickly become a popular attraction for casino visitors. Last week, many guests stopped by the restaurant before it opened for dinner, examining the electronic menu posted near the entrance. The Beef Wellington has garnered significant attention as one of the standout main courses.
Visitors have been snapping photos of themselves outside the restaurant's entrance.
Prominent billboards announcing Hell's Kitchen's arrival in Connecticut have also been set up along Connecticut's I-95 highway.
Adjacent to the new casino, visitors can also find Wahlburgers, a burger restaurant and bar chain operated by actor Mark Wahlburger and his family, as well as the Drip bar. A new Golden Dragon Asian restaurant has recently opened nearby.
Construction work was still ongoing until late last week in preparation for the grand opening.
"It looks phenomenal," Guyout expressed his pride in the new expansion. "I'm really proud of what we were able to accomplish there."
<