Gun Lake Casino Employee Pleads Guilty to Stealing Over $84,000
Posted on: September 10, 2023, 08:20h
Last updated on: September 10, 2023, 08:23h
A former employee at the Gun Lake Casino in Michigan has pleaded guilty to embezzling more than $84,000 from the tribal-owned establishment. Jordan Lewis Clark, a floor machine attendant, admitted to stealing the money from malfunctioning "cash out machines."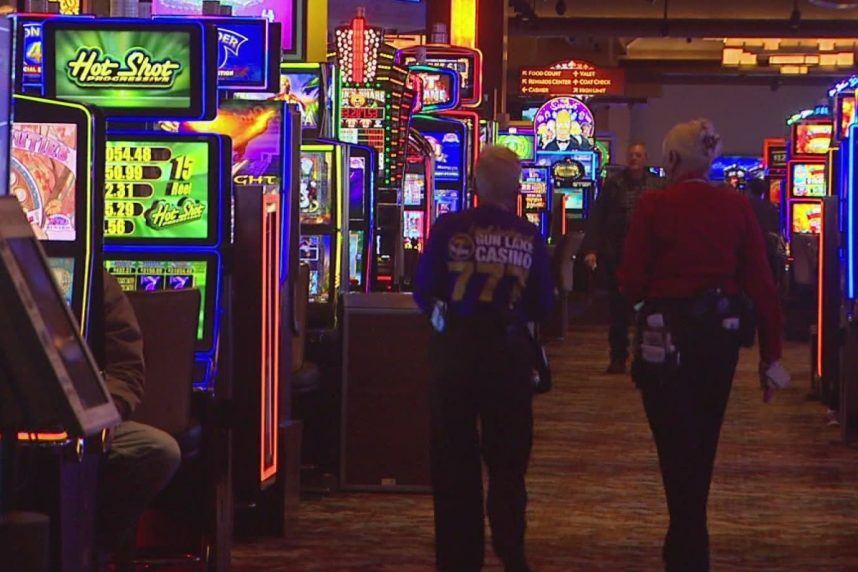 Clark, who faced federal charges related to embezzlement and theft from an Indian Tribal Organization, entered into a plea agreement last month. US Magistrate Judge Ray Kent accepted the settlement on Friday, and Clark pleaded guilty to a single charge of theft from an Indian Tribal Organization.
Federal prosecutors accused Clark of repeatedly stealing cash from the Gun Lake Casino while working as a floor machine attendant. Clark and his attorneys decided it was in his best interest to admit guilt, following his arraignment in May and subsequent release on $10,000 bail.
Cash Out Machines Key to Theft
Clark confessed to stealing at least $84,564 from the Gun Lake Casino by taking cash from malfunctioning "cash out machines." His job entailed tending to machines and self-service ticket-in, ticket-out (TITO) kiosks and cash redemption terminals when they experienced issues. In instances where the machines became jammed, Clark admitted to pocketing some of the cash.
According to his plea deal, Clark stole from the tribal casino between September 2021 and November 2022, on no fewer than 32 separate occasions.
As part of his job, Clark helped clear jams in the 'cash out machines' at the Gun Lake Casino. In doing so, he used a key card to open the machine, removed the crumpled or misfed currency, and returned the previously jammed cash to the cassettes. However, Clark also admitted to stealing cash from the machine before closing it.
Clark has agreed to make full restitution of the stolen money to the Gun Lake Casino as required by the plea deal. He now faces a maximum penalty of five years in prison and a $250,000 fine.
Gun Lake Casino's Expansion Plans
Located approximately 20 miles south of Grand Rapids, Michigan's second most populated city, the Gun Lake Casino boasts over 2,500 slot machines, nearly 50 table games, and a sportsbook.
Following a $100 million expansion in 2021, the casino is set to add an on-site hotel. The tribe has also started the next phase of expansion with a $300 million investment, which includes a 252-room hotel, a 32,000-square-foot indoor pool complex, a spa, and new restaurants and bars.
In terms of tribal gaming revenue, the Match-E-Be-Nash-She-Wish Band of Pottawatomi Indians ranked fourth among the federally recognized tribes in Michigan with Class III gaming compacts. The Gun Lake Casino reported gross gaming revenue of approximately $213.6 million last year.