Posted on: November 15, 2023, 04:34h.
Last updated on: November 14, 2023, 04:26h.
The Hollywood Casino website and mobile application will soon be discontinued as the interactive gaming site is being replaced by ESPN Bet.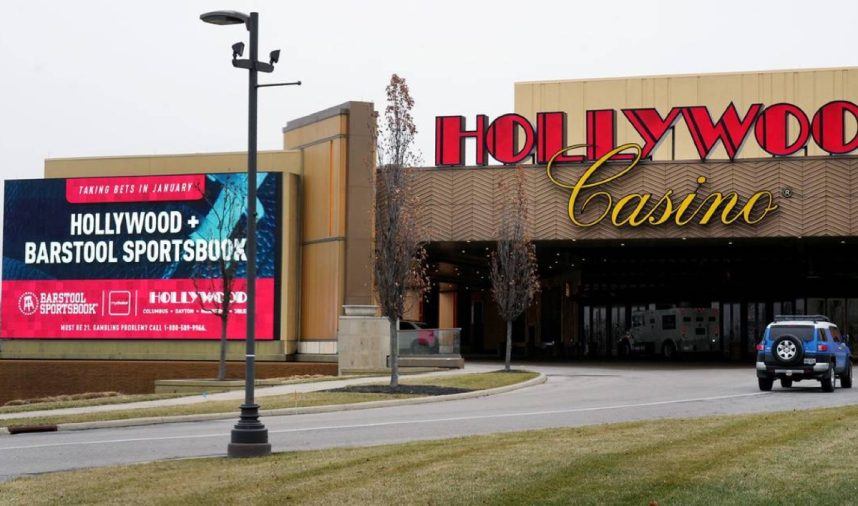 In a note on its HollywoodCasino.com website, parent company Penn Entertainment informs players that the iGaming platform will be discontinued on Dec. 14, 2023. While new registrations have been disabled, current customers can continue to wager until December 11.
All HollywoodCasino.com accounts will be closed on December 14. Players who don't withdraw their funds before then will receive a check through the mail sent to the account's registered address.
Penn Entertainment launched its new mobile and retail sportsbook, ESPN Bet on Monday. The Pennsylvania-based casino operator plans to integrate its online casino platform into the ESPN Bet app and website in the coming weeks.
iGaming, interactive slot machines and table games played over the internet, is legal only in New Jersey, Pennsylvania, West Virginia, Connecticut, Michigan, and Delaware.
HollywoodCasino.com has been the iGaming platform of Penn Entertainment since it debuted in Pennsylvania in 2018. The iGaming network is additionally active in Michigan and West Virginia.
ESPN Bet Integration
In August, Penn Entertainment shocked the gaming and sports betting industries by announcing it was folding on its Barstool Sports ownership, an acquisition that cost the company $450 million. Because of regulatory concerns regarding Barstool founder Dave Portnoy, Penn decided to ditch Barstool by selling it back to the controversial businessman and social media personality for just a buck.
Penn opted to instead move forward with its sports betting business through a $1.5 billion partnership with ESPN. ESPN Bet went live Monday in the 17 states where Penn's Barstool Sports was previously licensed.
Penn is hoping to cross iGaming players to its ESPN Bet sportsbook and vice versa by integrating the HollywoodCasino.com platform into the sports betting app. The online casino will soon be accessible within the ESPN Bet mobile app and on the ESPN Bet website.
The Penn notice says HollywoodCasino.com accounts don't need to be manually closed, but doing so will expedite patrons receiving their remaining funds.
In order to avoid delays in processing patron withdrawals, we highly recommend that patrons withdraw all funds prior to the Dec. 14, 2023, shutdown date."
Penn Entertainment acquired the Hollywood Casino Corporation in 2003 for $328 million and $360 million in assumed debt. At the time, Penn was known as Penn National Gaming.
Hollywood Casino Corp. was a Texas-based gaming operator that owned and managed three riverboats — Hollywood Casino Aurora in Illinois, Hollywood Casino Shreveport in Louisiana, and Hollywood Casino Tunica in Mississippi.
Market Leader
In Pennsylvania, the second-richest iGaming state behind New Jersey, Penn's HollywoodCasino.com platform is the market leader.
Last year, the iGaming network generated gross gaming revenue (GGR) of more than $561.2 million. Rivers Casino's online site was a distant second at about $326.4 million.
HollywoodCasino.com has maintained its iGaming dominance in 2023. Through September, the iGaming platform has won more than $528.1 million from remote players located inside the commonwealth.