Posted on: April 11, 2023, 11:18h. 
Last updated on: April 11, 2023, 11:18h.
Union workers at Horseshoe Casino Baltimore have reached a new contract with the property's operator, Caesars Entertainment, that will see employees receive significant compensation increases over the next three years.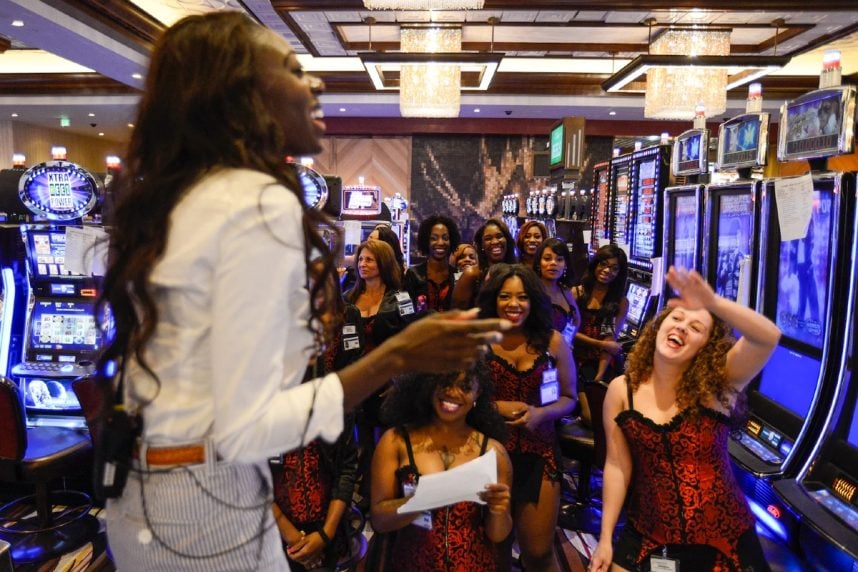 About 600 employees at the downtown Baltimore casino near M&T Bank Stadium, home of the NFL Ravens, are represented by Unite Here Local 7. Unite Here is a labor union active in the US and Canada that represents approximately 300,000 workers who are primarily engaged in hospitality and gaming.
The labor contract for Horseshoe Baltimore expired last October. Unite Here local officials have since been bargaining new worker agreements with Caesars, with those discussions culminating with a deal this week.
The new contracts cover an array of casino jobs such as table game dealers, bartenders, cocktail servers, cooks, slot attendants, housekeeping, and cashiers.
Pay Increases
Under the new contracts, all non-tipped hourly workers, effectively immediately, have been given a pay increase of $1.40 per hour.
Horseshoe Baltimore's lowest non-tipped positions before the new contracts were paid $14.67 an hour, the casino's base pay rate that hadn't been increased since October 2021. The $1.40 per hour increase represents a 9.5% raise for the casino's lowest-earning workers.
All non-tipped hourly workers at Horseshoe Casino Baltimore will receive a subsequent 80 cents per hour increase this October and another 80 cents per hour increment in October 2024. That will take the minimum hourly wage at the casino to $17.67 by late 2024.
Organized people have power," Adam Johnson, a slot machine attendant at Horseshoe Baltimore who sat on the union's bargaining committee, told The Baltimore Sun. "Voices once muted now understand that they truly matter."
The new Unite Here Local 7 contract at Horseshoe Casino Baltimore runs through 2026. Union members must pay monthly dues to Unite Here Local 7, which are currently $43 per month per union member — or $516 a year.
Unite Here local chapters also represent casino workers at the state's other commercial casinos, including MGM National Harbor, Live! Casino Hotel in Hanover, Ocean Downs in Berlin, Rocky Gap in Flintstone, and Hollywood Perryville.
Casino Struggles
Higher employee wages will only make things more difficult for Caesars Entertainment and the ownership group behind Horseshoe Baltimore to improve the property's fiscal health. The casino is owned by a local group of businesspeople who are invested in an entity called CBAC Gaming. Caesars, which is an investor in CBAC, leases the casino's operations.
Horseshoe Baltimore has struggled in recent years to compete with MGM National Harbor and Live! Casino Hotel Maryland.
The casino's location south of the city's two professional sports venues in a rough part of town also hasn't helped. The casino has been surrounded by blighted buildings for many years, and that has rendered the short trek from M&T Bank Stadium to the Horseshoe unappealing — and at times, downright dangerous.
CBAC and Caesars are amid a substantial investment spree seeking to improve the local area surrounding the Horseshoe. Dubbed "The Walk & Warner Street," the forthcoming entertainment corridor will feature an abundance of nightlife and entertainment, shopping, dining, and a new hotel. The first major amenity — a Topgolf outdoor driving range facility — opened this past October.
Horseshoe Casino Baltimore GGR
2014 — $96.9M
2015 — $289.5M
2016 — $324.3M
2017 — $271.5M
2018 — $259.9M
2019 — $237.8M
2020 — $145.2M
2021 — $208.8M
2022 — $209.8M