Posted on: July 6, 2023, 07:08h. 
Last updated on: July 5, 2023, 03:46h.
Adele isn't mincing words in warning her fans not to throw items on the stage while she's performing.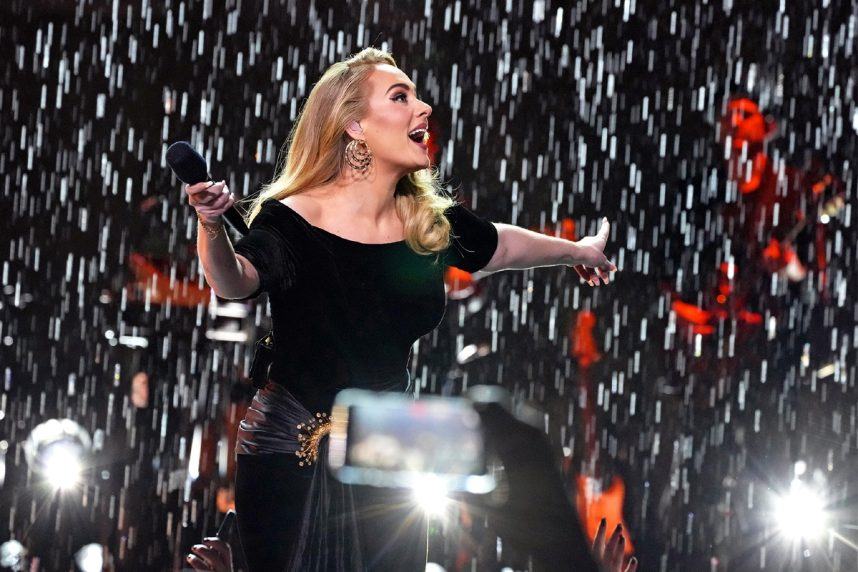 Following instances involving fans hurling objects at singers Pink, Bebe Rexha, and Kelsea Ballerini, Adele took a moment during a recent performance of her "Weekends With Adele" residency show at Caesars Palace's Colosseum on the Las Vegas Strip to caution her fans from following suit.
In a video shared on social media, Adele first asks the audience if they've heard the news reports about fans chucking items at the aforementioned singers during their performances.
"Have you noticed how people are like forgetting f***ing show etiquette at the moment? People just throwing sh*t at the stage. Have you seen them?" Adele asked the packed Colosseum.
I f***ing dare you," Adele continued. "Throw something at me and I'll f***ing kill you."
Adele then proceeded to shoot a T-shirt launcher towards the audience in a bit of irony.
"Stop throwing things at the artist," Adele demanded.
Adele talks about concertgoers throwing things at artists:

"I fucking dare you. Dare you to throw something at me and I'll fucking kill you." pic.twitter.com/vy680y8ekm

— Pop Crave (@PopCrave) July 4, 2023
Stage Troubles
The ominous trend began in June when Rexha was hit in the face with a cell phone that was thrown in her direction by a man in the audience. The individual was later apprehended. Rexha needed stitches as a result.
Also in June, Pink, while performing in London at the British Summer Time Hyde Park Festival, noticed a random bag thrown onto the stage. Pink picked it up while performing her 2001 hit track "Just Like a Pill" to discover the bag was full of human ashes.
Is this your mom?" the shocked singer asked the audience member who she saw hurl the bag on stage. "I don't know how to feel about this."
And last week, Ballerini walked offstage after she was struck in the face with a bracelet. She returned moments later imploring her fans to say something if they see something unusual.
"There's security everywhere tonight. If anyone's pushing too much or you just have that gut feeling or anything — always flag it. Don't throw things, you know?" she pleaded. "I want shows of mine … to be a safe place for everyone. Will you help me do that, please?"
Adele In-Demand
Adele's launch of her Las Vegas residency certainly didn't go as planned. The British superstar shockingly postponed the debut of her Colosseum program just hours before it was to begin on Jan. 21, 2022.
"Weekends With Adele" was delayed until November 18. Since then, the sold-out show has been a roaring success for Caesars Entertainment, which led to the casino operator and Adele in March extending the residency for another 34 shows.
Adele is currently the highest-paid performer in Sin City. The New York Post reported recently that "Weekends With Adele" is averaging around $2.5 million per performance in ticket sales. The Colosseum capacity for the Adele show is 4,298 guests, meaning the average ticket is approximately $582.
The cheapest ticket on StubHub to Adele's Friday, August 6 performance in Las Vegas is listed at $585 each. After taxes and fees, the total cost comes to about $750.