Posted on: August 3, 2023, 05:19h. 
Last updated on: August 3, 2023, 05:19h.
The Great Lakes State is seeing significant growth in online casinos and sports betting revenues in 2023. Combined iGaming and sports betting have increased by 24% in June compared to the same period last year.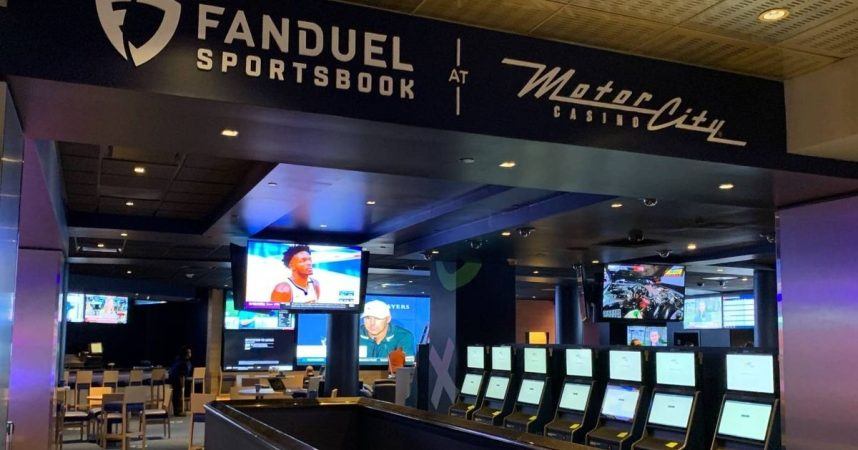 In June, Michigan recorded a total revenue of $169.3 million, bringing the first half of the year total to $1.13 billion, a significant increase from the previous year's $757 million. This growth sets the stage for even higher expectations and a potential reach of $2 billion by the end of the year.
IGaming is the main driver of the revenue growth in 2023. June's IGaming revenue reached $151 million, marking the fourth consecutive month with revenue exceeding $150 million.
While sports betting saw a decrease of nearly 50% from May, with gross receipts of $18.3 million, analysts remain optimistic about the overall momentum and the potential growth for the rest of the year.
Taxes paid by operators to the state of Michigan in June totaled $28.9 million. This figure includes iGaming taxes and fees amounting to $28.4 million and online sports betting taxes and fees totaling $545,632.
The three Detroit casinos reported wagering taxes and fees of $7.4 million in June, while tribal operators reported $3.5 million in payments.
Competition Increasing in Michigan
This week, Ceasars Casino Michigan underwent a name change to Ceasars Palace Casino Michigan, as part of its efforts to enhance the online casino product in the state. The rebranded online casino now offers an expanded gaming library and connections to its own rewards program. Similar changes are also taking place in Pennsylvania and West Virginia.
"It's a casino-first entry into our digital business," said Caesars Chief Executive Officer and Director Tom Reeg. "And in terms of capabilities bonusing, segmentation, proprietary games, live dealer, it is light years beyond what we've been operating under."
Ceasars faces tough competition from over a dozen established operators in Michigan, as well as new entrants to the market.
Bragg Gaming Group has recently launched its content in Michigan through the FanDuel platform, as well as in Connecticut.
"As such, the rollout of our new proprietary and third-party exclusive games and technology with FanDuel in Michigan and Connecticut is a significant proof point of the success of our new US content roadmap," said Yaniv Sherman, Bragg Gaming Group CEO.
Online Casinos a Major Focus
Legislative battles and competition are ongoing challenges in the growing iGaming market.
Michigan is currently one of six states that allow legalized iGaming, and other states are making efforts to join the list. It should be noted that this push comes as online sports betting has already reached nearly half of the US states. Online casinos have been a much greater challenge for legislators to establish in their respective states, as discussed in previous articles.
Globally, the online gambling market is experiencing rapid growth. It is projected to exceed $213 billion by 2028, according to Arizton, with the current value being approximately $105 billion.
One of the driving factors behind this growth is the combination of virtual reality technology and the widespread use of mobile phones and the internet, allowing players to enjoy a casino experience 24/7 without leaving their devices.