Posted on: August 29, 2023, 10:26h. 
Last updated on: August 29, 2023, 10:26h.
Las Vegas Sees Record High Number of International Travelers at Harry Reid International Airport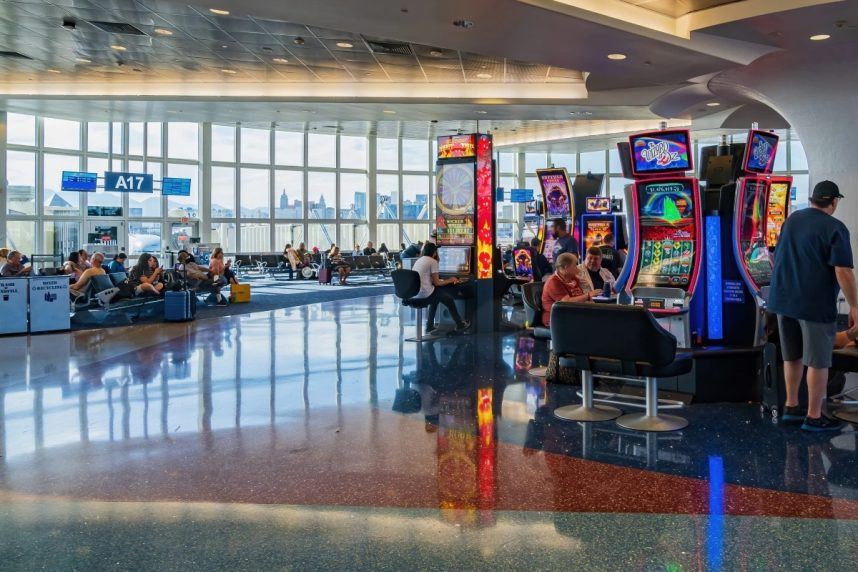 The Clark County Department of Aviation, which owns and operates Harry Reid International, issued a release yesterday on the bustling July traffic. Airport officials relayed that the facility accommodated nearly 4.94 million passengers last month, the airport's third-best month on record. Only October 2022 and May 2023 recorded higher passenger volumes.
July 2023, however, was the best month since the pandemic in terms of international traffic. More than 290,500 foreign travelers arrived and departed at the airport that was known as McCarran until February 2021.
The international haul represented a 13.5% year-over-year improvement. July continued the return of foreign guests to Southern Nevada, as international traffic is up 41% year to date.
Domestic travel climbed 1% to approximately 4.57 million travelers. Southwest Airlines remains the dominant carrier, as the budget airline accounted for nearly 1.9 million passengers. Domestic travel is up 12.5% from January through July.
The remaining passenger traffic in July was generated by helicopters and private jets.
Nevada's Gaming Revenue Hits All-Time High
Nevada casinos are experiencing record-breaking success in generating revenue from gamblers. Gross gaming revenue (GGR) reached an unprecedented high of $14.84 billion last year, surpassing the previous record of $13.4 billion set in 2021.
The current trend suggests that 2023 will also be a remarkable year. Nevada casinos are already 3.6% ahead of 2022 in terms of GGR as of June.
The return of international travelers, especially those from Asia, is expected to further boost gaming revenue. While revenue from most table games and slot wins continues to grow, the baccarat hold has remained stagnant compared to the pre-pandemic level in 2019. Baccarat is a popular choice among high rollers from Asia.
The Nevada Gaming Control Board is set to release its July revenue report tomorrow. It is anticipated that the revenue from baccarat will show an increase due to the influx of foreign visitors last month, provided that the casinos did not experience a poor win rate on the card game.
LVCVA's Focus on International Visitors
The Las Vegas Convention and Visitors Authority (LVCVA) is putting efforts into attracting more foreign tourists to Southern Nevada. LVCVA Chair Steve Hill recently revealed that establishing direct air service to Japan has been a priority.
Hill mentioned that negotiations were nearing completion to offer a direct flight from Tokyo to Las Vegas before the pandemic disrupted plans. These discussions have now resumed, although no specific airline has been mentioned as a potential partner for connecting Las Vegas and Tokyo.
Las Vegas highly values international travelers as they tend to stay longer, spend more on gambling, retail shopping, and dining compared to domestic guests.
In 2022, Toronto's airport was the top international feeder for Las Vegas with approximately 198,000 passengers. London and Mexico City followed closely with 176,000 and 170,000 passengers respectively.
Flights from Beijing, China remained suspended for a third consecutive year in 2022. However, flights between Las Vegas and Beijing have now resumed as of this month.