Published: August 15, 2023, 07:46h.

Last updated: August 15, 2023, 07:46h.

In light of the ongoing match-fixing scandal that is affecting Brazil's sports landscape, as well as the introduction of regulated sports betting, significant changes are on the horizon. One such change is the establishment of a new government oversight body responsible for monitoring gambling activities, employing federal police officers and financial investigators.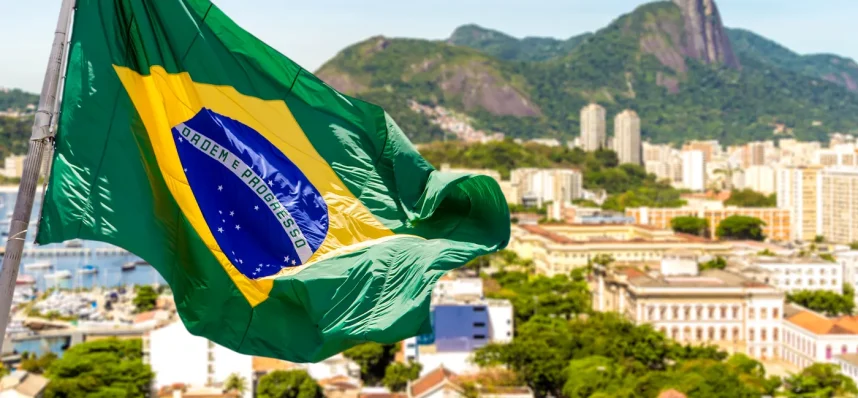 Following the release of the preliminary measures to govern sports betting in Brazil, the country's government is making progress with the project. The establishment of the National Secretariat of Prizes and Bets (SNPA) will ensure compliance with gambling regulations and combat illegal gambling activities.
The SNPA will directly report to the Ministry of Finance, currently under the leadership of Fernando Haddad, the primary proponent of the provisional measures. Alongside employing police officers and financial investigators, the SNPA will generate new employment opportunities.
A New Chapter in Brazilian Gaming
The watchdog body will consist of four divisions: Accreditation, Supervision, Vigilance, and Sanctions. At least 54 positions will be available, with 60% of them already defined, according to a statement from the Ministry of Finance. However, some officials within the Ministry are advocating for the approval of additional positions.
Initially, the SNPA will operate with a modest budget. Its first year will cost approximately BRL4 million (US$815,000), covering necessary equipment and staff expenses.
The agency will include police officers from the Federal Police and members of the Council for the Control of Financial Activities (COAF). It remains unclear whether their salaries will be part of the SNPA's budget or funded separately by the respective government departments.
By integrating police officers, the SNPA will have immediate law enforcement support when dealing with issues such as dismantling illegal betting operations. Meanwhile, COAF agents will be at the forefront, leveraging their access to financial data to detect and prevent money laundering.
Brazil is currently embroiled in a global scandal after allegations surfaced concerning the involvement of soccer players at various levels and at least one club president in a match-fixing ring. The SNPA will collaborate with other government entities to uncover criminal activities in sports, helping Brazil establish a well-regulated sports betting market.
The betting scandal has also reached FIFA's attention. The Brazilian Football Confederation has urged FIFA to ban any Brazilian player implicated in the scandal from participating in international competitions.
Taxes and Fees as No Deterrents
The provisional measure to regulate sports betting in Brazil includes a gross gaming revenue tax rate of 18%, significantly higher than the initial 5% expected by many operators. While this increase has not been well-received by gaming companies and some lawmakers, it has not deterred them from entering the market.
The cost of a sports betting license in Brazil is BRL30 million (US$6 million). According to the Ministry of Finance, at least 70 companies have expressed their intention to apply for a license, which can be granted for a period of five to ten years.
With regulation in place, Brazil is expected to become an attractive market. Its government estimates that the regularization of sports betting alone will generate BRL2 billion (US$407 million) in revenue by 2024, with the potential for substantial increases in subsequent years. Some optimistic projections even suggest that revenues could reach five times that amount.