Posted on: August 14, 2023, 01:40h. 
Last updated on: August 14, 2023, 01:40h.
The Maryland Lottery and Gaming Control Agency reports significant year-over-year revenue increases in fiscal year 2023, contributing $1.589 billion to the state's coffers. This growth extends across the agency's oversight of casinos and sports wagering entities, indicating a positive trend.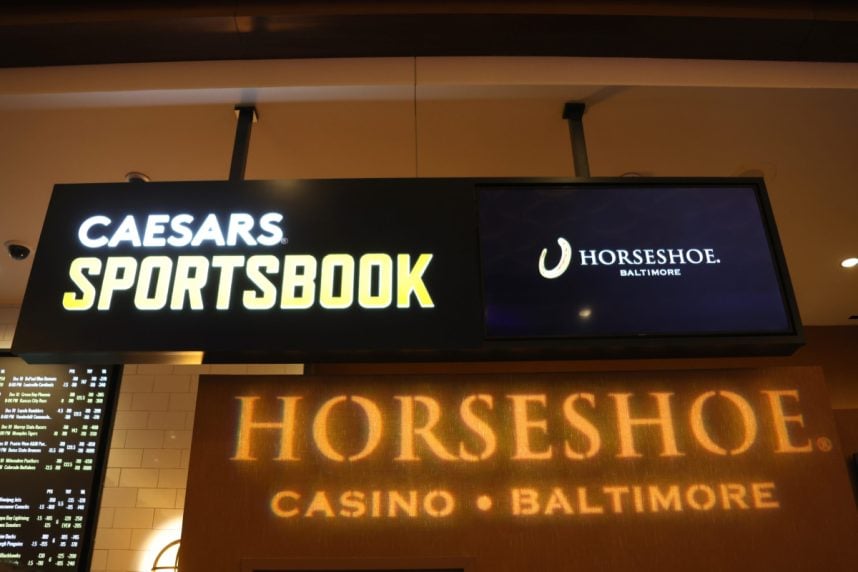 The agency's total sales reached $2.764 billion in FY2023, showing an overall increase of nearly 4% compared to the previous fiscal year.
Breaking down the numbers, casinos contributed $848.1 million, a nearly 2% increase from the previous year. The Maryland Lottery brought in $714.3 million, representing a 6% growth. Sports wagering contributed $25.3 million, and an additional $1.2 million came from daily fantasy sports.
The Maryland Lottery and Gaming is now Maryland's fourth-largest revenue source, following income, sales, and corporate taxes.
Lottery profits contribute to the Maryland General Fund, supporting vital state programs such as schools, public health and safety services, and environmental initiatives," explained Maryland Lottery and Gaming Director John Martin.
Maryland's six casinos reported an increase in revenue from both slot machines and table games, totaling $2.060 billion. Each casino pays annual assessments of $425 per slot machine and $500 per table game to the problem gambling fund. The potential impact of problem gambling is an area of concern for legislators as they prepare to discuss online games.
Legislative Momentum for iGaming Spurs Discussion in Maryland
The launch of mobile wagering in November 2022 expanded the sports wagering market in Maryland, renewing interest in the adoption of iGaming, virtual slot machines, and other casino games.
Expectations are high that iGaming legislation will resurface during the 2024 session, starting in January. By mid-November, the Lottery and Gaming Control Agency will submit a report on iGaming in other states to inform the decision-making process of state lawmakers.
The report will address various aspects, including the potential benefits of a legal iGaming market in Maryland and its effects on problem gambling.
"I would vote against that in a 'New York Minute,'" stated state Sen. Katherine Klausmeier, (D-Baltimore). "It's just too easy to lose money."
The National Council on Alcoholism and Drug Dependence of Maryland, along with the Maryland Center of Excellence on Problem Gambling, also oppose iGaming. They emphasize evidence indicating that increased access to internet casino games, such as poker, blackjack, and roulette, contributes to a higher prevalence of problem gambling.
Advocates argue that legalizing iGaming would create a new source of funding for education and increase state revenue by enabling players from different states to participate in betting games, ultimately boosting the overall amount of money in play.
Another Addition to the Mobile Sportsbook Market
The number of mobile sportsbooks in Maryland increased to 11 in July and reached 12 in August after the Maryland Lottery and Gaming Control Agency granted licenses to Greenmount Station and its operator partner Parx Interactive. Additionally, the state currently has 10 retail sportsbooks.
In July, sportsbooks contributed $3,312,623 to the state's revenue. Mobile wagering accounted for $3,081,264 in state profits, while retail sportsbooks contributed $231,369.
State officials anticipate the launch of more retail venues and mobile sportsbooks in the near future.
With iGaming becoming a topic of heated debate, it is expected that the proposed bills will include specific language addressing education funding, which is projected to face nearly a $2 billion deficit by 2027.
If iGaming legislation becomes law in 2024, Maryland's six casinos would be permitted to operate online games.