Posted on: November 13, 2023, 07:56h. 
Last updated on: November 13, 2023, 07:56h.
Two guests at Iowa's Wild Rose Casino & Resort were discovered dead in a hotel room last week. Authorities have yet to reveal the cause of their deaths.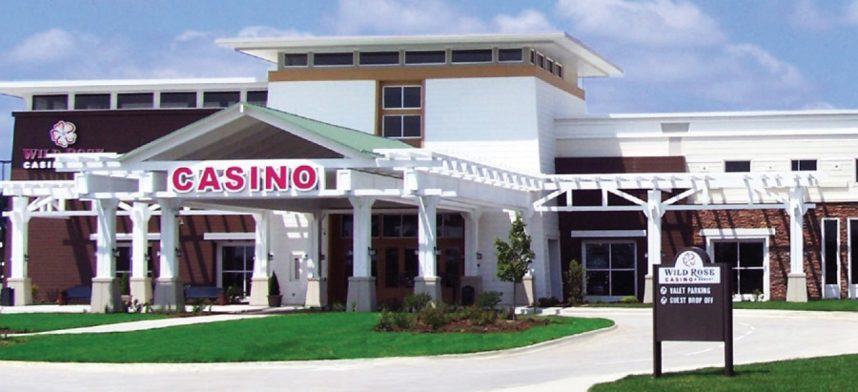 The incident began after resort staff became concerned about the two visitors. A call was made to Clinton, Iowa police officers and fire department EMTs.
They went to a hotel room early last Wednesday to do a welfare check. The duo was found unresponsive in the room. It was determined they had died.
The two likely will be taken for autopsies to identify the cause and manner of deaths.
No word yet if any weapons or lethal substances were found in the hotel room.
A preliminary investigation didn't suggest foul play was involved in their passings, according to Iowa TV station KWQC. But no cause of death was released to the public.
Their identities will likely be released following the autopsies and the notifications to their relatives.
The resort has a 60-room, six-suite hotel. Clinton is about 85 miles east of Cedar Rapids, Iowa.
The deaths are being investigated by the Clinton Police Department's Criminal Investigations Division, the Iowa Division of Criminal Investigation Gaming Enforcement, and the Iowa State Medical Examiner's Office.
There was no threat to the community following the deaths, the Clinton Herald, an Iowa news outlet, reported.
Suspect Arrested for Casino Chip Robbery
A 23-year-old man was arrested earlier this month for allegedly robbing more than $14K worth of casino chips at Rivers Casino in Des Plaines, Ill.
Ismail Ahmed Ateyat of Chicago Ridge, Ill. entered the gaming property on Oct. 31. He was wearing a black mask and pointed a firearm at casino employees before demanding the chips, police said. He allegedly grabbed the chips and then fled from the crime scene.
An investigation was launched by the Illinois Gaming Board (IGB). Based on evidence, IGB agents identified Ateyat as the suspect.
He was apprehended at his residence. A search of the home revealed the stolen casino chips, as well as the firearm believed to have been used in the robbery, according to the Chicago Sun-Times.
Ateyat was charged with three counts of armed robbery. He was booked on Nov. 3, and remains in the Cook County Jail as of Monday. A judge has yet to set bail in the case.
He's scheduled to next appear in local court on Nov. 30.