Posted on: July 7, 2023, 07:40h. 
Last updated on: July 7, 2023, 07:40h.
Star Entertainment, still trying to recover from a series of embarrassingly poor executive decisions that lasted for years, could be facing a new issue. It appears that investors are becoming increasingly concerned about the Australian casino operator's future, and might soon try to force it to make radical changes.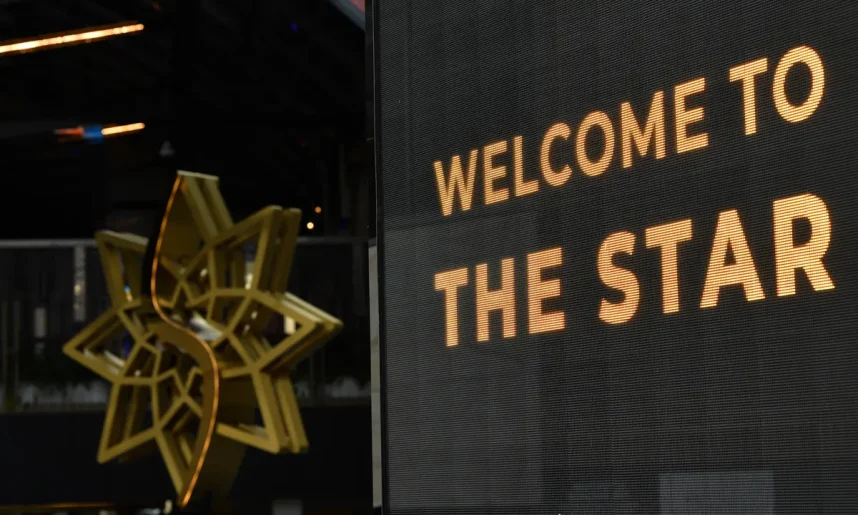 Street Talk, a division of the media outlet Australian Financial Review, indicates that several financial institutions are devising a financial plan to target the ailing company. This move comes in response to the dire situation staring at Star, as the funds it received through an equity sale only bought it a little time.
Star collected AUD800 million (US$545 million) in the first quarter of the year. That helped it lower its outstanding debt of AUD1.1 billion to AUD341 million (US$729.2 million to $226.04 million). It apparently wasn't enough, though, and a "handful of credit funds" might be preparing to push for a distressed sale.
Star Reportedly Not Finding Solid Ground
Over the course of the last year, Star has faced significant challenges due to the multitude of negative consequences that came from its willful disregard of established law and ethics. The Australian government, along with various state gaming regulators, has vehemently criticized the company, accusing it of breaching gambling regulations, engaging in money laundering practices and violating laws concerning terrorist financing.
Additionally, the burden of escalating taxes and mounting leverage adds further strain to the situation. Exacerbating the situation is a slower market and greater financial challenges as customers become less willing to spend their regular funds.
Street Talk's Sarah Thompson, Kanika Sood and Emma Rapaport suggest that investors, fueled by past misfortunes, are poised to swiftly seize any substantial opportunity that comes their way. This prevailing sentiment conveys their eagerness to act quickly in today's circumstances.
The trio speculates that Oaktree Capital Management might return to the table to pick up the falling pieces. The company, which previously tried to buy Crown Resorts, was reportedly going to back Star earlier this year before it backed out.
Star has already had to pay over AUD100 million (US$135 million) to settle various regulatory cases against it. These are independent of investor-led lawsuits – of which there are at least four – that accuse the company of fraud and misrepresentation.
Star has had a lot of difficulty convincing its shareholders to remain optimistic about its future. In August, 2018, it had its highest five-year price on the Australian Securities Exchange (ASX), trading at AUD4.96 (US$3.29).
Since then, it's been virtually all downhill for the company. After dropping to AUD1 (US$0.66) in June, it popped briefly for a day or two before beginning another slide. As of today, the price is AUD1.04 (US$0.69).
New Face Arrives At Star
Star may be hoping that a new face on its board will help give it a boost. It announced that Peter Hodgson is going to be its latest non-executive director, provided he passes all the background checks.
That shouldn't be a problem. Hodgson is the chairman of both Judo Bank and the Centre of Evidence and Implementation. He's also a member of the University of Melbourne's Trinity College Investment Management Committee and the advisory board of Drummond Capital Partners.
The appointment is the result of the fallout from Star's violations, which led to a recommendation that it revamp its board. Choosing Hodgson for the role, with his financial expertise, could be an additional sign of more changes in the works.