Published: August 28, 2023, 04:28h.
Last updated: August 28, 2023, 04:28h.
Iowa college athletes who are currently being investigated for betting on games allegedly utilized the accounts of others. The state regulatory authorities are now implementing measures to clamp down on this practice.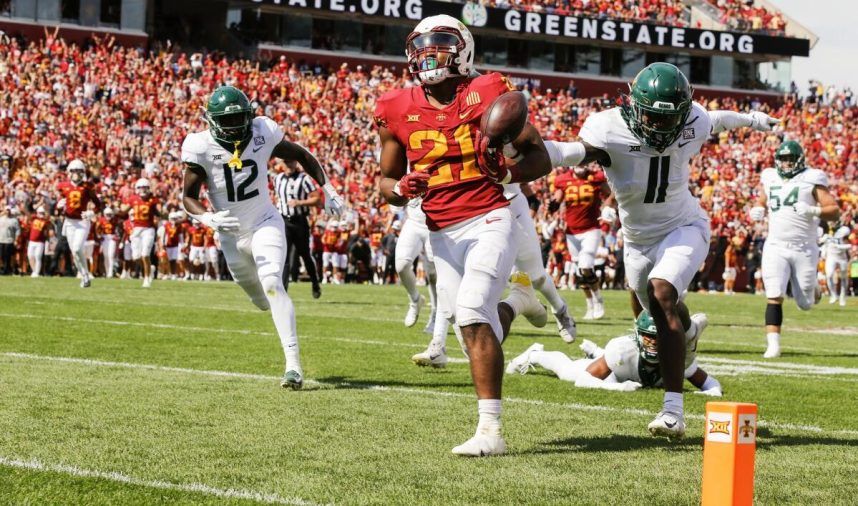 The Iowa Racing and Gaming Commission is currently reviewing proposed rule changes that would necessitate sportsbook operators to take further steps in preventing underage bettors from accessing their platforms through shared accounts.
The commission aims to enhance the efforts of sportsbook operators in informing their customers that sharing accounts is prohibited and that they cannot place bets on behalf of individuals under the age of 21.
Though account sharing is already forbidden under existing regulations, the new rules would require sportsbooks to prominently display language outlining these prohibitions on any interface that accepts wagers.
These changes are being proposed in the midst of a deepening investigation into student athletes at Iowa's universities.
Compulsory Warnings
Sportsbook websites and apps would be obligated to incorporate the following disclaimers if the new rules are adopted:
"(1) Account sharing is prohibited. Each account holder must not share usernames or passwords with other people. Each wager made on an account shall be made by only the registered account holder and shall not be made on behalf of any other individual.

(2) Persons under the age of 21 are prohibited from wagering. No person shall attempt to circumvent account setup procedures designed to prohibit wagering from individuals under the age of 21. Registered account holders shall not attempt to assist in the placement of a wager by any individual under the age of 21."
Another proposed change would require sportsbooks to take additional measures in enforcing prohibitions on betting by coaches, players, and other individuals affiliated with sports teams. Operators would need to maintain their own lists of prohibited bettors or join a third-party organization that keeps such a list.
Further proposed changes would include account sharing as a violation that sportsbook operators must report to regulators and introduce new requirements pertaining to account verification procedures in order to prevent underage access.
Player Allegations of Shared Accounts
The proposed rules coincide with suspicions that numerous student athletes from Iowa and Iowa State have placed sports bets in violation of NCAA rules.
Seven players have been implicated in a state gambling investigation and charged with utilizing other people's accounts to place sports bets, including on games involving their own teams.
For instance, Iowa wide receiver Jack Johnson allegedly placed 380 bets on a DraftKings account that was set up by his mother while he was underage.
Two former Iowa players, wide receiver Arland Bruce IV and safety Reggie Bracy, allegedly made hundreds of bets on an account established by one of Bruce's family members. Additionally, Owen O'Brien, a student manager for the Iowa football team, was accused of placing 350 bets using his mother's FanDuel account.
Iowa State running back Jirehl Brock is alleged to have bet over $12,000 using a friend's name and account, including on at least three football games in which he played.
Public Hearing Scheduled for October
A public hearing has been scheduled for October 10th in Des Moines.
Individuals or organizations can submit comments on the proposal between now and the hearing date.