Posted on: July 25, 2023, 08:27h. 
Last updated on: July 25, 2023, 08:27h.
In a breakthrough for the cryptocurrency community, BetDEX Exchange, a revolutionary decentralized sports betting platform, has obtained a sports betting license in Ireland. This could signify a significant advancement in integrating blockchain technology into the traditional gambling industry, creating new opportunities for the sports betting ecosystem.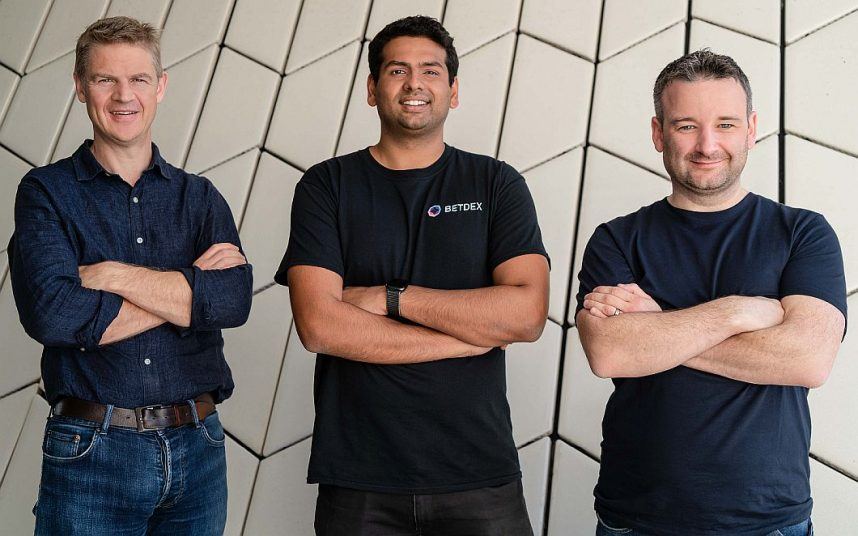 BetDEX Exchange has emerged as a trailblazer in the decentralized betting landscape, offering users a revolutionary and transparent platform to bet on various sports events using cryptocurrencies. By leveraging blockchain technology, BetDEX operates on a peer-to-peer network that eliminates the need for intermediaries.
This ensures instant and secure transactions, while also eliminating the risks of tampering or manipulation. With its streamlined user interface, global accessibility, and fair play protocols, BetDEX continues to disrupt the traditional sports betting paradigm.
Obtaining the Irish Sports Betting License
Acquiring a sports betting license in Ireland is no easy task, as it requires compliance with strict regulatory standards. The decision to grant BetDEX a license comes after the company faced the FTX implosion. FTX, a crypto exchange, was one of its original investors in 2021 and suffered losses of up to $8 billion on the platform.
By launching in Ireland, BetDEX, founded by former FanDuel executives Nigel Eccles (also the founder of FanDuel), Stuart Tonner, and Varun Sudhakar, offers several advantages to sports bettors. Notably, the platform's decentralized nature ensures that bettors maintain complete control over their funds without needing to trust a centralized entity.
The blockchain technology behind BetDEX guarantees transparency, allowing users to verify the fairness of bets and payout mechanisms. Additionally, removing intermediaries reduces fees, enabling more competitive odds and higher potential winnings for bettors.
Furthermore, the sports betting license ensures that BetDEX adheres to responsible gambling practices by providing features like deposit limits, self-exclusion options, and age verification measures. These efforts promote a safe and responsible betting environment, mitigating potential risks associated with excessive gambling.
What remains to be seen is how the platform will navigate the changing landscape of gambling regulations in Ireland. New gaming legislation is being developed that could influence its trajectory.
There is also increased oversight of blockchain activity forthcoming. The European Union is finalizing its new Markets in Crypto Assets (MiCA) legislation to establish a unified framework for cryptocurrency and blockchain, which will also impact Ireland.
Boosting Blockchain Adoption
The licensing of BetDEX Exchange in Ireland can have a profound impact on the broader adoption of blockchain technology in the country. As a licensed and regulated blockchain-based platform, BetDEX demonstrates the potential of distributed ledger technology to revolutionize traditional industries like gambling.
This validation could encourage other sectors to explore blockchain solutions, potentially leading to increased innovation and investment in the Irish blockchain space.
While BetDEX's licensing is undoubtedly a significant achievement, it also faces several challenges moving forward. One primary concern is the scalability of blockchain technology. As the platform gains popularity and attracts more users, it must ensure that its infrastructure can handle the increasing demand without compromising performance or security.
Additionally, BetDEX must strictly comply with Irish regulatory requirements, as any misstep could result in the suspension or revocation of its license. Adhering to anti-money laundering (AML) and know-your-customer (KYC) protocols will be crucial in preventing illicit activities on the platform and maintaining a strong reputation.