Posted on: October 17, 2023, 05:45h. 
Last updated on: October 17, 2023, 05:45h.
As the Italy soccer team gets ready to face England tonight, head coach Luciano Spalletti acknowledges that the ongoing gambling scandal has had a significant impact on their preparation for the crucial Euro 2024 qualifier.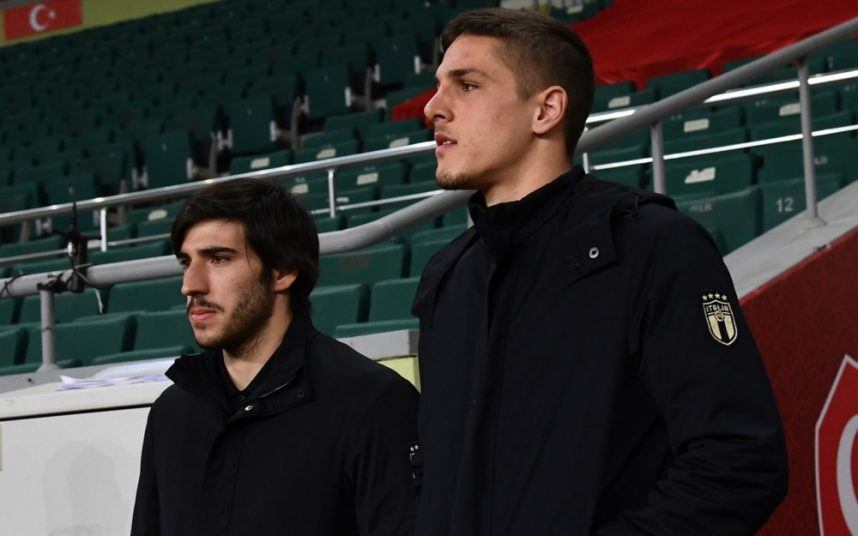 The investigation into illegal betting has led to the exclusion of Sandro Tonali and Nicolò Zaniolo from the Italian national team. Both players have been sent home and will not participate in the match against England.
Reports from Italian media suggest that Tonali has admitted to betting on soccer games through an illegal platform. Zaniolo denies betting on games but confesses to playing online poker and blackjack without realizing the sites were illegal. Both players are affiliated with Premier League clubs, Tonali with Newcastle and Zaniolo with Aston Villa.
Fagioli Wants Plea Deal
Juventus midfielder Nicolò Fagioli turned himself in to the Turin Prosecutor's Office the day before the police raid at the training camp. Fagioli is seeking a plea deal to mitigate the potential punishment related to his involvement in betting on games.
Breaching Italian soccer's rules against gambling could result in a ban of up to three years from the sport.
Fagioli, who made his international debut last November, would have been a possible contender for the match against England had he not been involved in the betting scandal.
During Monday's pre-match press conference, Spalletti commented on the situation, stating, "With this misadventure, we've all been affected… We have to focus on what our goals are. They're good players. But we can't depend solely on these players in order to get a result."
Spalletti described the proceedings as "traumatic," particularly with the surprise visit from the police at the training camp, leaving the other players shocked and upset.
"Some of us were able to give [Tonali and Zaniolo] a hug before they went home," he added. "The players themselves were absolutely distraught because when you are part of a national team, very strong ties and bonds are created."
Qualification Perilous
Spalletti hopes that his players can put this scandal behind them and focus on the challenging match tonight at Wembley Stadium in London. Their qualification for the Euros hangs in the balance, and a loss would require them to win against Ukraine in the final matchday, which will be played in Germany due to the Russo-Ukrainian war.
After their victory in Euro 2020 against England, Italy has failed to qualify for the past two World Cups. Missing out on another major competition would be devastating for the team and their passionate supporters.