His career in the gambling arts however started way back in college where he joked that he majored in poker while attending the University of Illinois.
On Monday he's tapping into those origins when he makes his World Series of Poker debut taking place at the Rio Convention Center.
He's actually going to compete in two events taking place on Monday. First up at 11am comes the $1500 buy-in No-Limit Hold'em Super Turbo Bounty Tournament. Then at 2pm he'll team up with Poker legend and friend Mike Sexton in the $1000 buy-in Tag Team No-Limit Hold'Em event.
"I played online poker semi-professionally in the early 2000s, but I don't intend to make a career of it now, as I'm sure I wouldn't be good enough at it to justify forgoing other opportunities, said Holzhauer. "I decided to enter because Mike Sexton contacted me and offered to sponsor my buy-ins. I don't have any plans to enter another WSOP event beyond those two."
Whatever he wins, Holzhauer has announced that he will donate 50% of his take to charity. He and his wife Melissa have already donated roughly $300,000 of the $2.46 million he earned during his 32-game run on the iconic game show.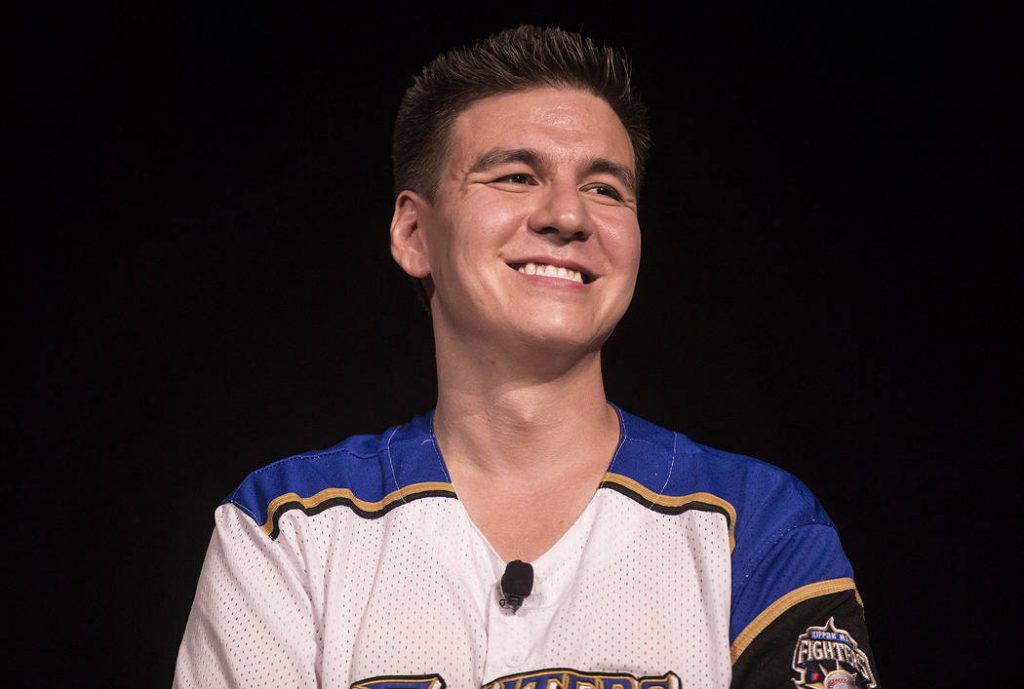 It's been eight years since Holzhauer player high stakes poker, ever since the government put the hammer down on illegal poker games back in 2011.
"My poker skills are so rusty that my main goal is to get lucky," said Holzhauer. ""I stopped playing online poker due to a combination of the UIGEA legislation and realizing that I could make more money with less effort by betting sports,"
Even if he hasn't kept up with poker playing over the years, he certainly keeps some very fine company in the poker playing world. That includes three-time WSOP bracelet winner Ben Yu.
During Holzhauer's record run on "Jeopardy!" Yu shared that Holzhauer is one of the brightest people he's ever known, saying, "In poker, the smartest people are probably like Scott Seiver, Isaac Haxton — (Holzhauer's) right up there with them for sure," Yu said. "He has a phenomenal gambling mind. We do a lot of sports betting work together, share a lot of information.
"He's definitely someone I look up to."