Posted on: May 11, 2023, 09:16h. 
Last updated on: May 11, 2023, 09:23h.
Jay-Z and his Roc Nation business empire are partnered with Caesars Entertainment and New York City real estate investment trust SL Green to bring an integrated casino resort to Manhattan's Times Square. But with plenty of local opposition, including from the Theater District's Broadway League and Shubert Organization, Jay-Z is hyping why the public should take his side.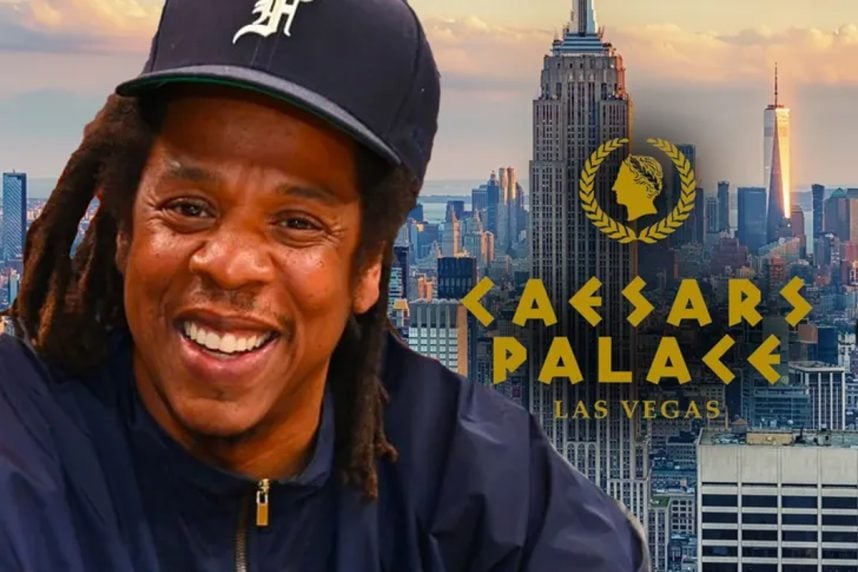 In an open letter published by Roc Nation and picked up by several NYC media outlets on Thursday, Jay-Z says bringing a casino to the heart of Manhattan would benefit New York as a whole. The hip-hop mogul, whose Roc Nation empire includes record publishing, sports and talent representation, fashion, and philanthropy, says the casino critics have spread much misinformation about the Times Square project.
Caesars and SL Green have united to transform the latter's 1515 Broadway office and theater skyscraper into an integrated resort with a casino, entertainment, shopping, spa, and convention and meeting space. The 54-story building is currently home to Viacom/MTV Networks and Disney's "Lion King" musical production.
The Caesars plan suggests placing the casino space on the eight highest floors of the skyscraper.
Jay-Z Hypes Casino
SL Green and Caesars believe a casino in Times Square would attract seven million new visitors to the area each year and 600K overnight guests annually.
In his open letter, the 53-year-old says the additional visitation would benefit not only 1515 Broadway, but the many restaurants, theaters, entertainment venues, and shops in Times Square and in the Theater District.
"Caesars Palace Times Square will benefit all of New York — the hotel and restaurant workers in the area, retailers, and surrounding neighborhoods," Jay-Z asserted.
The mogul said the Roc Nation/Caesars/SL bid includes a $115 million pledge to strengthen diverse theater programs and provide daycare services for Broadway performers, workers, and their families.
Our bid honors the city of dreams, New York City, and the people who have made this place we all call home the cultural and entertainment capital of the world," Jay-Z continued. "This is our moment, our opportunity, to capture the energy of Times Square and invest in our city."
Jay-Z pinpointed several benefits the casino would deliver, including tax benefits for small businesses and mass transit. Gaming revenue could also support investments in sanitation and security.
"You're a New Yorker. You get it," Jay-Z concluded with the closing salutation, "in service."
Staunch Opposition
The opposition to a Times Square casino is primarily led by the Theater District's interests and the many upscale restaurants that cater to the theater crowds. They claim a casino would poach businesses from those restaurants and small businesses.
One of the most famous Broadway eateries, Sardi's, is among the casino opposition. In a January op-ed, Sardi's owner Max Klimavicius said a Caesars casino is "a losing bet."
"No matter how much emphasis promoters try to place on glitz and glamour, a casino in Times Square has the potential to jeopardize the character of the Theater District and the fate of its restaurants," Klimavicius said. "These restaurants are where families gather in joyful, pre-theater anticipation, where dates begin, and where dramas and musicals are discussed over dessert and a nightcap after the curtain comes down."