Posted on: July 26, 2023, 03:44h. 
Last updated on: July 26, 2023, 03:44h.
It's now known how Joe Lewis, one of the richest men in the world, may have made some of his money. The owner of the Tottenham Hotspur soccer club and an investor in gaming operator Ladbrokes is facing a massive scandal in the US over insider trading.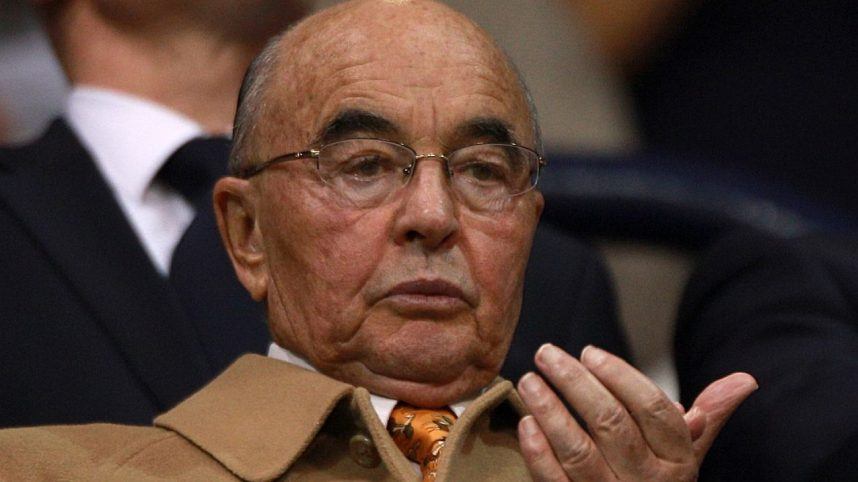 Bloomberg reports that the Attorney General's Office (AGO) for the Southern District of New York alleges that Lewis provided privileged information to his employees and partners for years. It was all part of a "blatant" plan that reported millions of dollars in profit, illegally gained through insider trading.
The people with whom he shared information, including business associates, friends and family, then used that information to trade in the stock market, knowing their profits were guaranteed.
Confidential Info Turned Into Gifts
Lewis gave out inside information as a means of compensation or as gifts, according to the AGO, which described the scheme as "classic corporate corruption." He faces 19 charges, including securities fraud, conspiracy to commit securities fraud and making false statements.
The AGO asserts that Lewis "abused his access to corporate board rooms" for years. Through those positions, he gained access to privileged information that he then handed out like candy to almost anyone – romantic partners, assistants, friends and more.
Those individuals were then able to buy or sell shares on different stock markets, depending on the information they received. Over the years, they reportedly "made millions of dollars in the stock market," according to the indictment.
Lewis, alongside his renowned Tavistock Group enterprise, holds stakes in over 200 global companies, per the company's website. This allegedly allowed him to secure top-level board roles within multiple companies and appoint close acquaintances to fill these positions.
These trusted allies would then relay invaluable classified data to Lewis. He would subsequently disseminate it to an exclusive group of individuals so they could rake in millions of "guaranteed" returns.
One example provided by the indictment mentions a loan of $500,000 each to two of his pilots. The purpose was to enable them to purchase stocks in an unidentified pharmaceutical company. Lewis found out that it had conducted tests that yielded promising outcomes, but the company hadn't yet shared the information publicly.
The pilots, as well as a personal assistant, "poker partner" and others, purchased the stock on command. A day after the pharmaceutical company announced its findings, the stock rose 17%.
His girlfriend also benefited from that surge, as well as others. The indictment added that she earned $850,000 after she bought stock in a biotech firm to which Lewis had ties.
Egregious Error In Judgment
Lewis lives in the Bahamas but maintains his finger on the pulse of global business activity and has a serious penchant for currency trading. That has allowed him to accumulate enough wealth to be worth $6.1 billion, according to Forbes.
It also allowed him to leave no industry unturned, buying a controlling stake in the Premier League team Tottenham Hotspur in 2001 for about $28.3 million. In 2008, he reportedly purchased 7% of Ladbrokes, according to The Times, but it's unclear if he still holds that stake.
While many people choose to live in the Bahamas because of the crystal blue water, beaches and laid-back vibe, that apparently isn't the case for Lewis. He allegedly skipped out to avoid paying income taxes at home, landing in the Caribbean islands in 1979 as a tax exile.
Lewis, who has reportedly rubbed elbows more than once with George Soros, is working on his defense. A lawyer representing him told The Independent that the AGO "has made an egregious error in judgment in charging" his client. He added that he will "defend (Lewis) vigorously in court."
US law states that securities and commodities fraud can lead to up to 25 years in prison plus fines. However, there's no way of knowing what punishment Lewis might receive if he's found guilty. He's currently in the US to respond to the charges.
Tottenham officials haven't commented.