Posted on: September 2, 2023, 07:39h.
Last updated on: September 2, 2023, 07:39h.
Katy Perry made a surprise performance at Allegiant Stadium in Las Vegas on Friday night, leaving her dedicated fans unaware of the show.
However, this private event was exclusively for general managers of the Hilton hotel chain who were attending a conference in the city. Some privileged customers were also fortunate enough to be invited.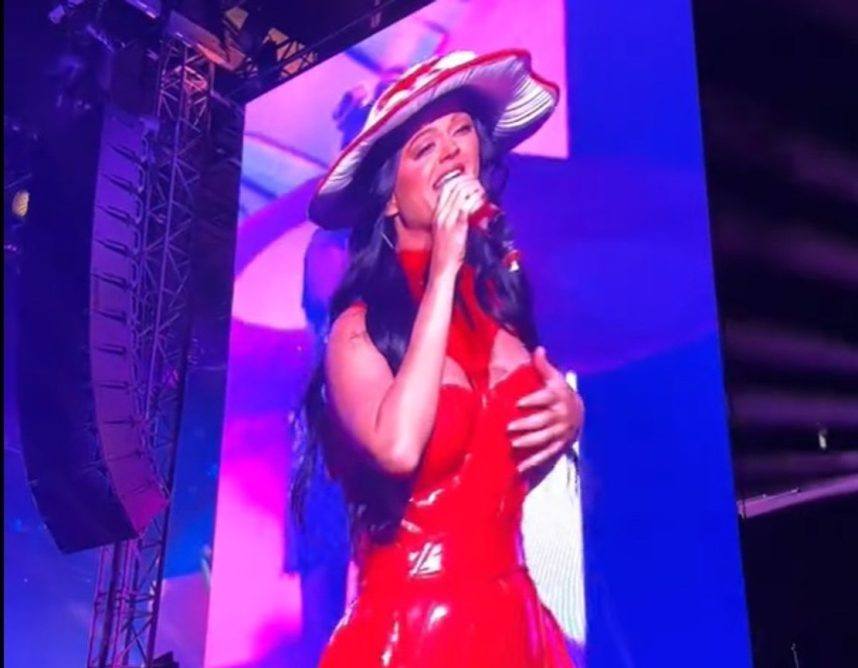 Reportedly, Perry delivered her full 95-minute "Play" show, although without the extravagant set pieces. TikTok videos captured Perry singing without the presence of giant dancing mushrooms.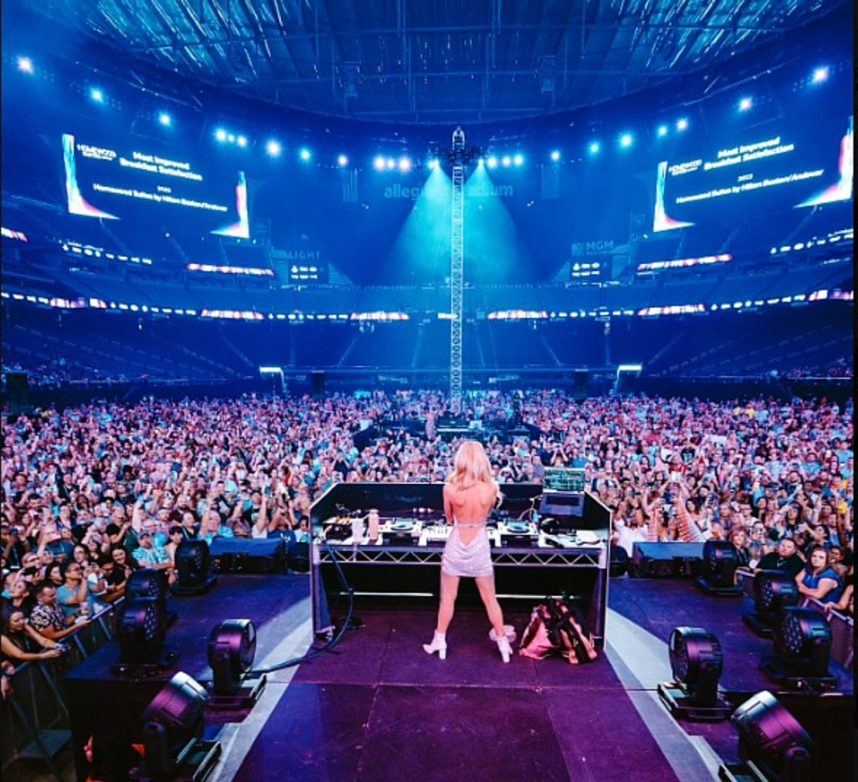 Despite the capacity of Allegiant Stadium being 72,000 for concerts, the stands on Friday night seemed largely unoccupied.
Paris Hilton's connection to Hilton Hotels explained her opening act as she performed a DJ set at center stage. Alongside her were singers Sza and Jax, whom she flew to the concert on her private jet, as evidenced by her Instagram posts.
"What an iconic night opening for the one and only @KatyPerry at the @AllegiantStadium," Hilton exclaimed on Instagram. "So epic to be performing at the same venue where the Super Bowl will be held!"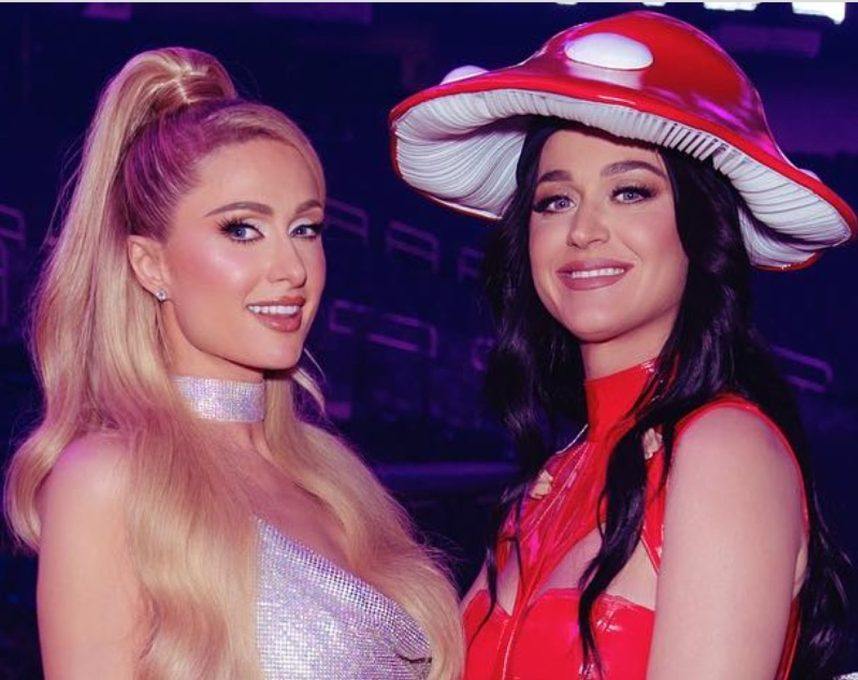 Forbes estimates Hilton's net worth at $300 million, with the family fortune estimated to be around $4.5 billion.
As for Perry, her worth has likely increased following this private concert. According to the Las Vegas Review-Journal, the megastar singer commands approximately $2 million for private performances.
Perry is set to continue her "Play" residency at Resorts World on October 4, with 10 more dates remaining.