Published: August 11, 2023, 05:56h. 
Last updated: August 11, 2023, 05:56h.
If you happened into Casa Playa, Wynn Las Vegas' Mexican food nightspot, on Wednesday night, Aug. 9, you might have recognized one of the bartenders.
Kendall Jenner, the 27-year-old daughter of Caitlyn (formerly Bruce) and Kris Jenner, was on hand to mix margaritas alongside Wynn master bartender Mariena Mercer Boarini, who offered pointers from the sidelines.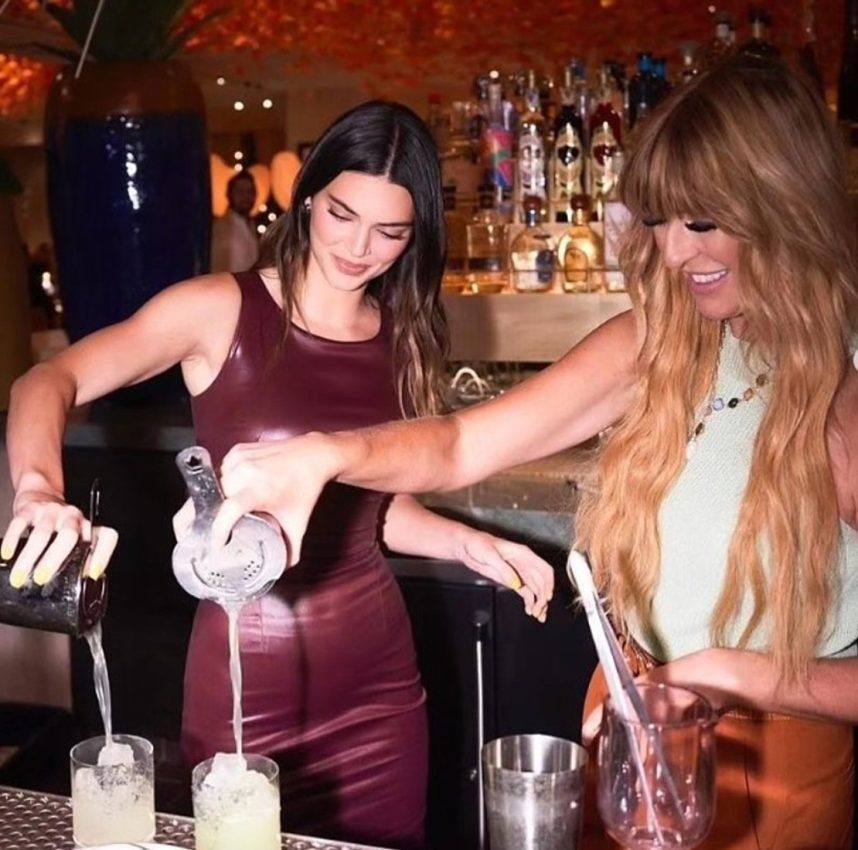 As with every Vegas Kardashian visitation since Kendall's older sister, Kim, celebrated her 27th birthday at Tao at the Venetian in 2006, there was of course a marketing strategy behind this one.
Jenner jetted into town, wearing a curve-hugging leather dress, to promote her 818 tequila brand. Labels of the bottle were prominently positioned in all Instagram photos posted by @wynnlasvegas that night.
Jenner took time to pay compliments to, and share a drink with, Casa Playa chef Sarah Thompson. Of course, that drink was a glass of 818 tequila. The Wynn tried to use the occasion to show off Casa Playa's recently expanded dining area, but all eyes were on the socialite and nothing else.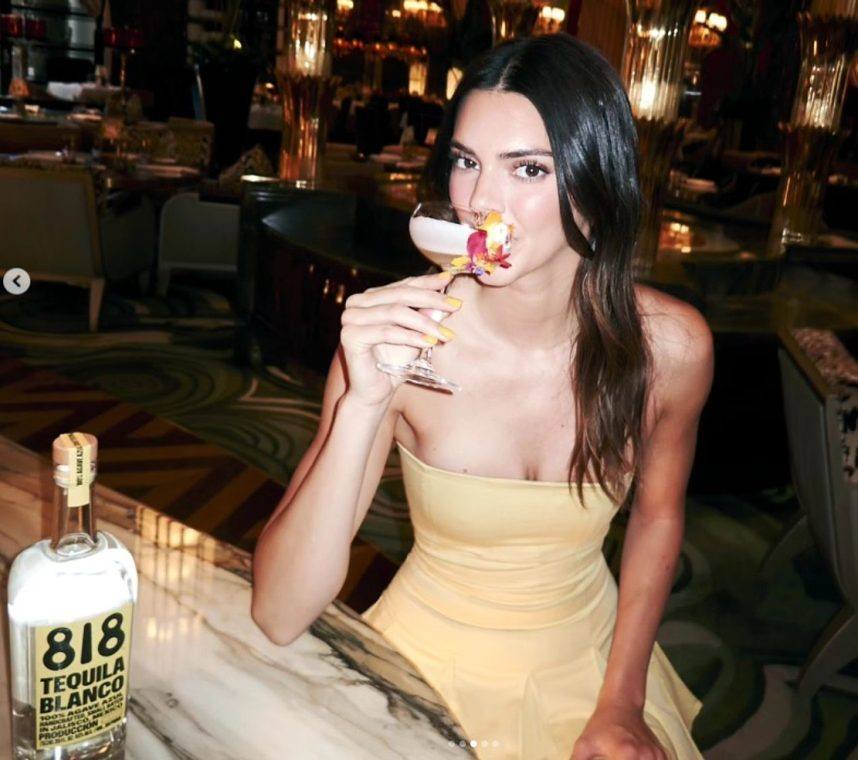 Jenner changed into a sleeveless yellow dress to promote her tequila at another Wynn eatery, Delilah Lounge & Fine Dining.
Kendall's net worth is $60 million, according to Celebrity Net Worth. On the scale of Kardashians, that places her sixth — behind Kim Kardashian ($1.8 billion), Kylie Jenner ($750 million), Kris Jenner ($230 million), and Kourtney Kardashian ($65 million), but ahead of Khloe Kardashian ($60 million) and Rob Kardashian ($10 million).
In addition to founding a tequila company, Jenner has a real job as a fashion model and a fake one as a reality TV star on Hulu's "The Kardashians."
Not appearing with her in Las Vegas was Jenner's love interest since February, 29-year-old Grammy-winning Puerto Rican rapper Bad Bunny.