Posted on: July 31, 2023, 12:56h. 
Last updated on: July 31, 2023, 12:56h.
Kentucky Gov. Andy Beshar has signed emergency regulations to provide resources to address problem gambling as the commonwealth prepares to launch its new sports betting program.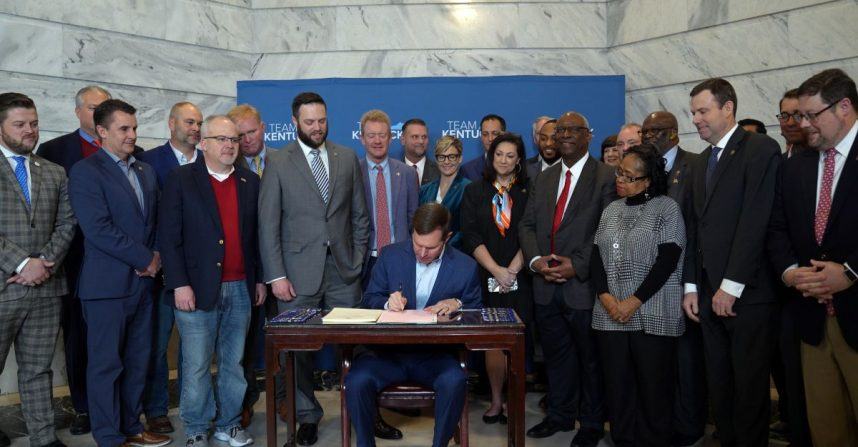 The regulations establish procedures for community service organizations or behavioral health professionals to apply for grants from the Kentucky Problem Gambling Assistance account, which was established as part of a sports betting law Beshar signed earlier this year. Funding can be used to provide problem gambling counseling, education and awareness programs or to pay for costs associated with treatment and recovery.
"This new industry will bring in more new jobs, tourism and growth," Gov. Beshear said in a statement July 27. "But we want all Kentuckians to participate responsibly, and these funds will help support Kentuckians who experience problem gaming."
$575,000 to Spend
The fund should total about $575,000 in its first year. State officials have estimated that legal sports betting will generate about $23 million in annual revenue to start, and the law requires 2.5% of that total to go toward problem gambling issues.
The new account will be administered by the Kentucky Cabinet for Health and Family Services. The department said it expects its costs to administer the fund to be up to $50,000 per year, enough to pay for half of an average employee's salary.
100,000 Potential Problem Gamblers, 7 Professionals to Treat Them

More than 100,000 adults in Kentucky exhibited problem gambling traits and 45,000 Kentuckians struggled with gambling addiction, according to data from the Kentucky Council on Problem Gambling cited by regulators. Kentucky's adult population is just over 3 million, according to census estimates.
Existing resources appear to be sparse. Just seven practicing mental health professionals are certified to treat gambling disorders in Kentucky.
September Launch On Track
Kentucky is aiming to launch sports betting by Sept. 7 to coincide with the start of the NFL season.
Nine sportsbook operator licenses will be available, tied to the state's existing race tracks.
Applicants are required to pay a $500,000 up front fee for a sports wagering license. Revenues will be taxed at a rate of 9.75% for in-person bets and 14.25% for mobile sportsbooks.
Beshar, who is up for re-election this November in a closely watched race, has been a strong proponent of sports betting and has said he will place the first bet once sportsbooks open.
The problem gaming regulations will be open to public comment until Sept. 30. The new rules were enacted on an emergency basis, but they will be replaced by permanent regulations following the public comment process.